Kim's Worst Fear: Kanye's Ex Amber Rose To Release Juicy Tell-All This Fall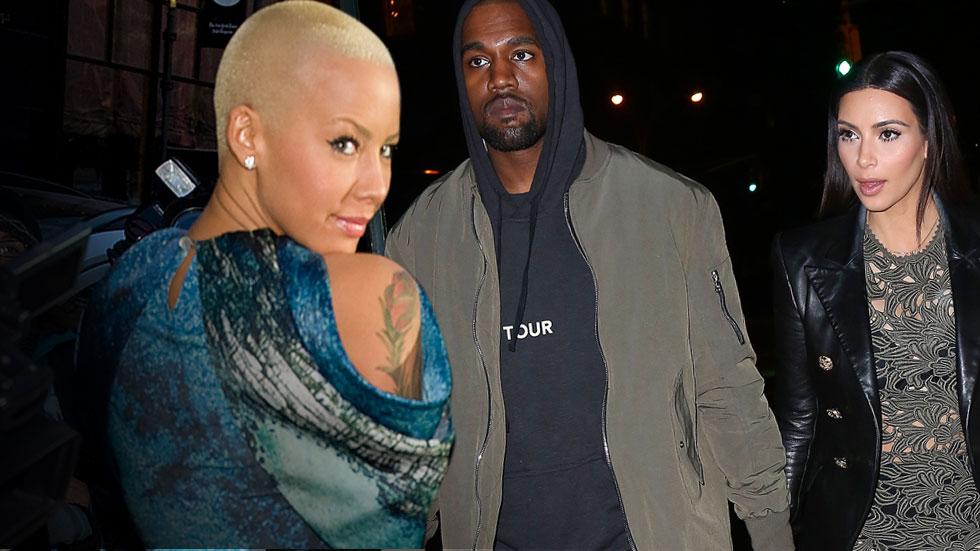 Kim Kardashian's worst nightmare is about to become a terrifying reality.
Her husband's ex, Amber Rose, will release a jaw-dropping new read this fall, Simon and Schuster publishers exclusively confirm to RadarOnline.com.
How To Be a Bad B*tch is slated to hit bookstores in November 2015.
The model, 31, has said her new read will cover "mistakes" she has made, "so other girls really don't have to do the same."
Article continues below advertisement
One of those big mistakes could be her relationship with Kim's husband Kanye West, 37, which ended when Rose says he took off with the reality star, 34.
"Kim is one of the main reasons why me and Kanye are not together," Rose told Star magazine in 2012. "She's a homewrecker!"
As RadarOnline.com reported this morning, Kim is terrified that Rose will spill secrets about her romance with West in the wake of her Twitter feud with Kim's little sister Khloe, 30.
Kim '"told her sister that she really needed her to end the feud and not say another word," an insider told RadarOnline.com. "Amber knows way too much info about Kanye from dating him, and if the feud continued, Kim knows that she would have used it as ammo."
The public spat began when Khloe lashed out at Rose for slamming her little sister Kylie, 17, who is currently dating the model's best friend Blac Chyna's ex, Tyga, 25.