Exclusive
Hot & Cold! Katy Perry Fighting With Boyfriend John Mayer Over Super Bowl Career Success -- 'Cannot Admit Jealousy'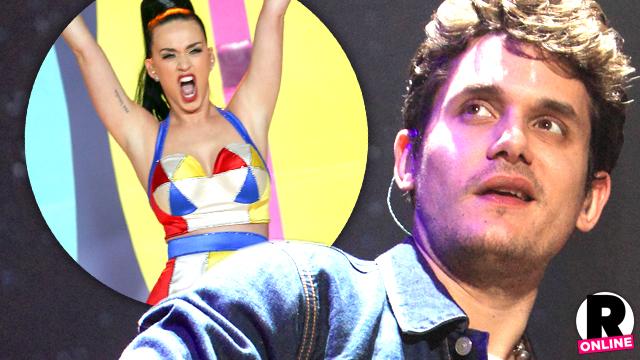 Katy Perry's Super Bowl Halftime show ended in fireworks and it seems that once the show was over that they continued for the singer and her on-again crooner boyfriend, John Mayer.
"Katy thinks that he is jealous of her career success and says it is affecting their relationship," a source close to the couple tells RadarOnline.com exclusively.
"John was there with her during the Super Bowl and has been incredibly supportive," the insider says. "But following the game, her ego has gotten out of hand. She says that he cannot admit that he is jealous and that is the main problem right now.
Article continues below advertisement
"John does not have a lot going on right now with his career and she thinks that he is taking it out on her because everything is going so amazing for her right now," adds the source.
"The tables have turned as far as who the more successful one is in their relationship."
Mayer, 37, and Perry, 30, started dating in August of 2012, but broke up less than a year later in March 2013. However, just a few months later, they decided to get back together, but broke up again in February 2013 over Mayer's alleged infidelity.
As Radar previously reported, this is not the first time that the couple have dealt with rumored jealousy issues. "John pursued Katy relentlessly because it drove him crazy seeing her with DJ Diplo," a source previously revealed, referring to Perry's brief relationship with the deejay, which ended in October 2014 when Diplo announced that his ex-girlfriend was pregnant with his child.
"John is a musical legend of his time and Katy used to look to him for advice and direction," the insider tells Radar. "But now she thinks that she is the one who should be giving him the direction."
Do you think that Katy Perry and John Mayer should be back together? Let us know in the comments below.