Exclusive
Katy Perry 'Back Together' With John Mayer Despite Friends' Warnings — She's 'Ignoring Red Flags'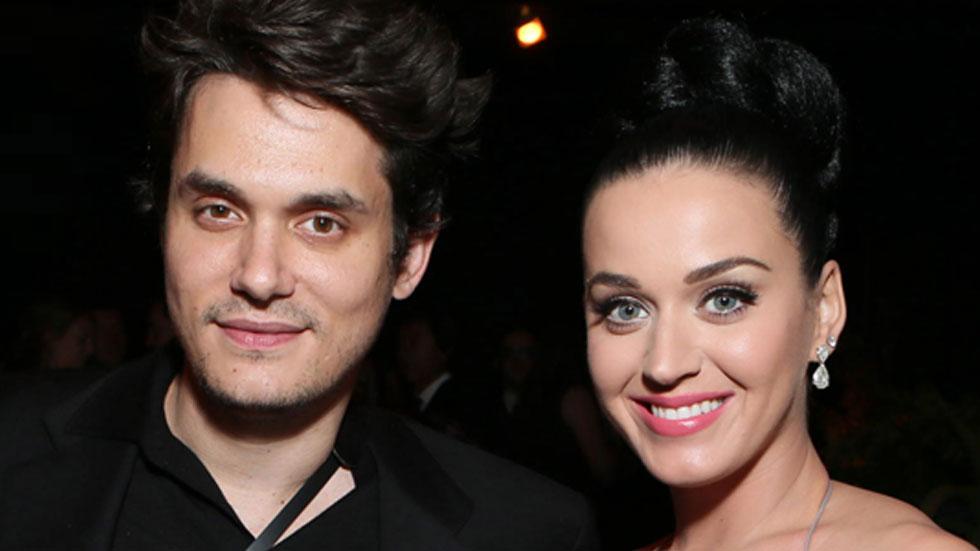 Will Katy Perry and John Mayer's third attempt at a relationship prove to be the charm or a strikeout?
"Katy and John are back together," a source close to the "Fireworks" singer confirms to RadarOnline.com exclusively.
However, not everyone is pleased about the reunion. "Although her friends have warned her to be careful, she is already ," reveals the source. "She is not listening to anyone and is going into this full force."
Article continues below advertisement
After last week's steamy in Beverly Hills — a source dished to RadarOnline.com that the two were "holed up in Mayer's room for several days" — the on-again couple were seen holding hands and kissing while at dinner this past weekend at the Chateau Marmont.
"Katy is giving John another chance because she feels like there could be something there," the source explains.
But is the rekindled romance based on anything more than just jealousy? "John pursued Katy relentlessly because it drove him crazy seeing her with Diplo," the insider reveals to RadarOnline.com, referring to Perry's brief relationship with the DJ, which ended in October when Diplo announced that he was having a baby with his ex-girlfriend.
And insiders worry that once a cheater, always a cheater.
Perry, 30, and Mayer, 37, first started dating in August 2012, but broke up in March 2013. Just a few months later, in June, they decided to give their love another chance, but they broke up in February 2014 over Mayer's alleged infidelity.
Perry later revealed that she needed professional help to get through the breakup.
"What I've learned is that if you don't have the foundation of self-love first, you really have nowhere to pull love from to give it away," she has said. "I had to learn about taking care of myself before I could take care of others. I want to mommy everyone. I want to take care of them. I want to save them, and I forget myself in the meantime."