Four More Years! Kris Jenner Engineers $100 Million Deal With E!, Keeping Kardashians With Network Through 2019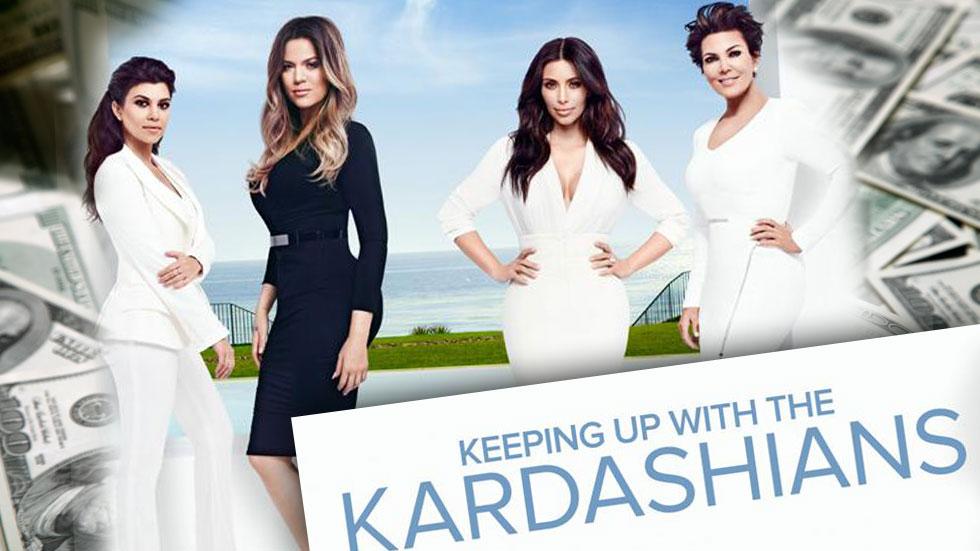 E! has re-signed the Kardashians for four more years of programming, in a deal valued at more than $100 million.
"You'll be seeing a lot more of the Kardashian family," a source told the NY Post. "This is a huge deal, which will see their involvement with the network and its digital properties expand well into the future."
Kris Jenner engineered the nine-figure deal -- the highest in reality TV history -- that will be split among her daughters, Kourtney, Kim and Khloe Kardashian, and Kendall and Kylie Jenner. With their rising celebrity, Kendall and Kylie will also receive expanded coverage, and possibly their own programs.
Article continues below advertisement
Broadcasting rights over Kris's ex husband Bruce is not included in the pact, as he has multiple TV deals in place that will chronicle his gender transition; Kim's husband Kanye West is also not explicitly mentioned in the contract, though he might make cameos.
In addition to Keeping Up With the Kardashians, spinoffs such as Kourtney and Khloé Take the Hamptons will fall under the umbrella of the deal, as well as certain digital projects built around the social media superstars. The network will also work with the family to develop standalone specials, and include them in award show coverage.