Exclusive
Pressing Pause: Bruce Jenner Docuseries On Hold Indefinitely After Fatal Car Crash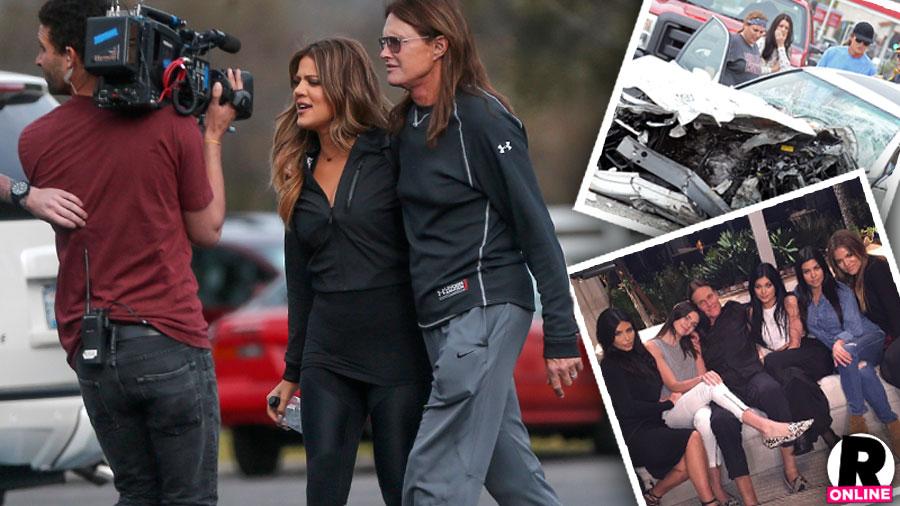 Bruce Jenner's life and plans for the future came to a screeching halt on Feb. 7, when he was involved in a Malibu car crash that killed one woman. In the wake of the incident, RadarOnline.com has learned, he's ceased all filming for the E! docuseries documenting his transition to womanhood — and he has no plans to begin again any time soon.
"There is no timetable for when Bruce will resume filming the docuseries," an insider told Radar. "Obviously, it's not the priority right now, given the severity of the situation that Bruce is facing. From a public relations standpoint, it would also be in very poor taste to be filming a reality show after Bruce was involved in the crash."
Article continues below advertisement
And according to the source, E! is on board with his decision.
"At this point, no one from the production company is pressuring Bruce to film. Everyone understands what is going on with him," the source added.
Jenner allegedly caused the deadly four-car pileup in Malibu earlier this month that left a Calabasas woman dead, an unnamed police official told the Associated Press Wednesday.
The official told the AP that the Olympian — who had an off-road vehicle on a trailer hitched onto the back of his Escalade — was steering out of the way of cars that had slowed down for a red light. Jenner rear-ended both the Lexus and the Prius, the official said, confirming earlier reports that cameras on an MTA bus recorded the events in that order.
Jenner — who has put his sex change surgery on hold as well while dealing with the fallout of the fatal collision — passed a sobriety test at the scene, and submitted a blood sample for authorities, police said.
The source added, "Everything in Bruce's life is on hold right now, and it will likely remain that way until the police investigation is completed."