Bruce Jenner Crash: MTA Bus Footage Could Work Against Reality Star In Deadly Malibu Pileup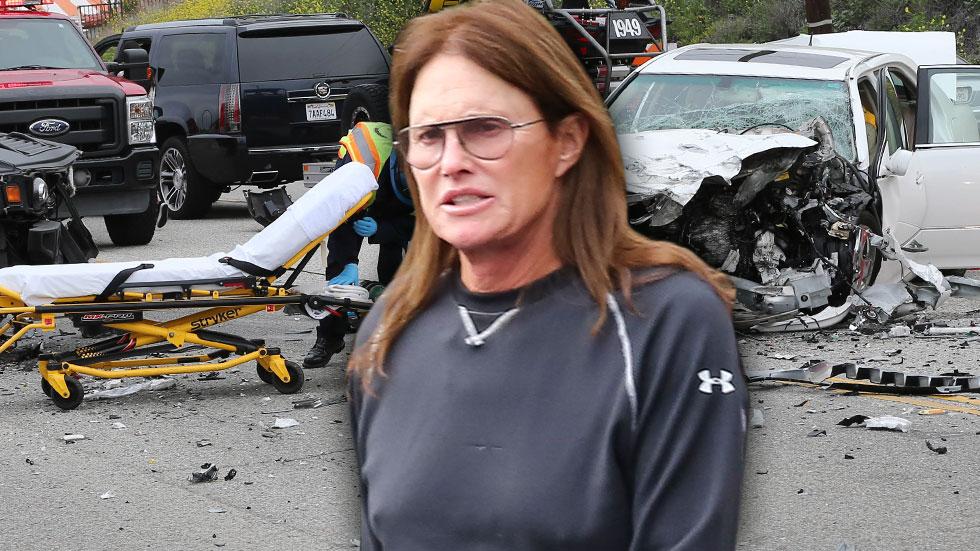 Bruce Jenner hit both the Lexus and the Prius in the deadly Feb. 7 Malibu pileup, video footage taken from an MTA bus reveals.
As RadarOnline.com previously reported, authorities said that a 2010 Toyota Prius driver by Jessica Marie Steindorff was the first vehicle rear-ended in the crash on Pacific Coast Highway, triggering a domino effect that saw Jenner's black Cadillac Escalade barrel into a Lexus driven by Kim Howe, the 69-year-old widow who died after her luxury vehicle careened into the path of an oncoming Hummer H2.
Article continues below advertisement
But on the MTA clip -- which police have and are examining -- footage shows Jenner, 65, in his Escalade hitting first the Lexus, then the Prius, according to online reports, which could hurt the Olympian if it helps law enforcement come to the conclusion that he was (illegally) following too closely.
In addition, the bus footage shows no contact between the Prius and Lexus, as investigators had previously said was the case.