Exclusive
Bruce Fights Back! Jenner Hires Accident Reconstruction Expert To Clear His Name After Deadly Crash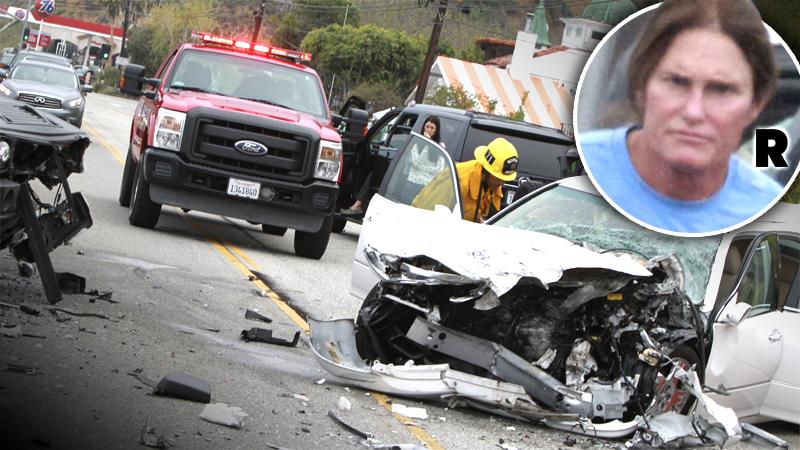 Bruce Jenner is leaving nothing to chance after being involved in a fatal car accident last weekend in Malibu. Amid new reports that another driver blames him for the accident, RadarOnline.com has learned that he has hired an independent accident reconstruction expert to investigate the tragedy.
The Los Angeles Sheriff's Department Malibu Lost Hills continues to investigate the deadly pile up, but meanwhile, "Bruce's legal team has hired an accident reconstruction expert to investigate the crash," an insider told Radar. "This is routinely done in these situations and there are times when the findings are turned over to law enforcement and/or the district attorney, revealing information that was previously unknown."
Article continues below advertisement
"Given the driver of the Prius, Jessica Steindorff, is openly blaming Bruce for the crash, he can't leave anything to chance," the source said. "There will be numerous witnesses to interview, measurements from skid marks, and of course, the black boxes from all four cars. Bruce is continuing to cooperate with law enforcement, voluntarily turning over cell phone records, and access to the black box from his Escalade."
Jenner's lawyer, Blair Berk, is quietly working behind the scenes to "do everything possible to make sure Bruce isn't charged with vehicular manslaughter," the insider continued. "It's expected that there will be civil lawsuits filed, but the first order of business is to keep Bruce from being charged with any criminal charges above reckless driving."
Cops believe Jenner's Escalade, towing an all terrain vehicle, was traveling 45-50 mph in the moments before the crash.
Article continues below advertisement
"The Escalade was towing an all-terrain vehicle," the source previously told Radar, "and the impact of the collision, including Bruce swerving into the right lane, caused the Lexus to be pushed into oncoming traffic. The Lexus was hit by a Hummer, which was also going at least 50 mph, killing the elderly driver, Kim Howe instantly."
"Ms. Howe didn't stand a chance, being hit by two very large and heavy SUVs," the source said.
What's more, "If Bruce hadn't taken the defensive move to swerve into the right lane, the Lexus most likely wouldn't have been pushed into the opposite lanes of traffic."
However, neither Howe nor Steindorff had valid driver's licenses at the time of the accident.
The investigation is expected to "take months...and it could take more time for the district attorney to determine what criminal charges, if any should be filed," the insider added.