Bruce Jenner Could Face Potential Involuntary Manslaughter Charges In Fatal Car Crash, Source Says He Can't Stop Crying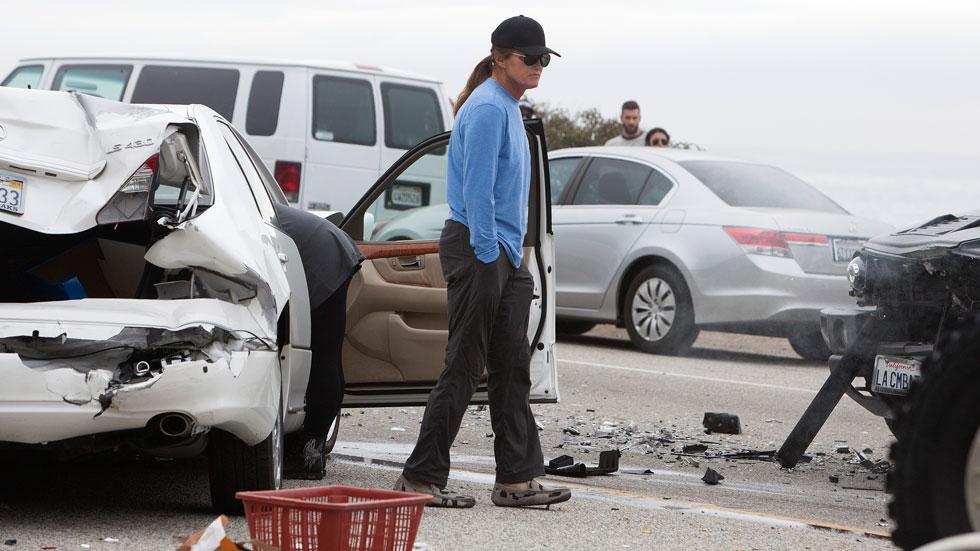 Bruce Jenner is in the process of hiring a criminal defense attorney after rear-ending a white Lexus on Pacific Coast Highway in Malibu on Saturday. The driver of the Lexus was killed after her car was pushed into oncoming traffic and hit by a Hummer. Jenner and other drivers involved in the crash are also being probed for potential involuntary manslaughter charges.
The reality star is just "absolutely beyond stunned that a woman is dead, and other people are injured. He can't stop crying, and wants updates on all of the victims. He wants to make this right, but doesn't know how," a source told RadarOnline.com.​
Article continues below advertisement
Jenner was driving his Escalade and was towing a trailer with an all-terrain vehicle when he ran into the white Lexus from behind, Los Angeles County Sheriff's Department Sgt. Philip Brooks said. The Lexus spun into oncoming traffic and was hit by a Hummer H2 and the driver of the Lexus was killed at the scene. The pileup started when a Prius stopped in the northbound lanes on the PCH, according to the Sheriff's Department.​
The deadly accident sent five people to the hospital, including several small children. Early reports speculated the crash was caused by Jenner attempting to flee from paparazzi.
However, cops revealed that didn't appear to be a contributing factor of the accident.
"There was a possibility that paparazzi was following him at the time of the crash, but that is a very regular occurrence, and (there is) no indication at this time it was a contributing factor of the crash," Los Angeles Sheriff's Department Lt. John Lecrivain said.
Article continues below advertisement
Jenner and the female driver of the Prius are indeed "being investigated for potential involuntary manslaughter," the source told Radar. "If the driver of the Prius was attempting to make an illegal u-turn or was using a cell phone to talk or text, which is illegal while driving, that person could absolutely be charged. The driver of the Hummer likely wouldn't face any charges because the Lexus was pushed into their lane, and couldn't make any defensive moves to avoid the crash. The fact that Bruce was towing a vehicle, also contributed to the force of the Lexus being hit."
Cops will be conducting an accident reconstruction investigation but that will be difficult because hours after the crash a suspected drunk driver plowed thru the barricades, striking two of the vehicles. The driver was arrested.
When told of the secondary accident, "Bruce just couldn't believe it.... He was grateful that cops weren't injured. It was a horrible day, and Bruce is still stunned by the sudden chain of events that will change the rest of his life," the source added.
Warning: Explicit language used.