Exclusive
Postponing Happiness: Bruce Jenner Sex Change 'On Hold' After Deadly Car Crash -- 'His Focus Obviously Shifted'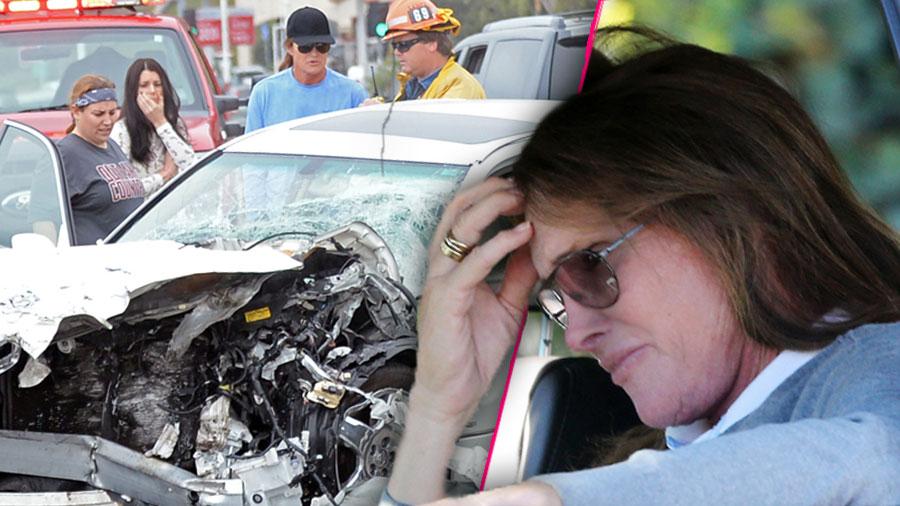 Bruce Jenner has put his major life transition on hold as he deals with the aftermath of a deadly car crash. According to a source close to the Keeping up with the Kardashians reality father, "The accident is now taking precedence over his personal journey to become a woman."
"The interview with Diane Sawyer, the filming of the docu-series and the surgery will carry on, but there is a delay in the wider process," the source said, revealing his plans for sex reassignment surgery are "on hold now because Bruce's central focus has shifted."
Article continues below advertisement
As Radar reported, the 65-year-old former Olympian was involved in a seven-car accident in Malibu over the weekend, which left one woman dead and several injured. Now that Jenner is potentially facing involuntary vehicular manslaughter charges, the source says, "Bruce is giving all of his time and energy right now into helping out with the investigation and in making sure that there is peace for those close to the deceased."
However, there seems to be a silver-lining to every tragic story.
"Because of the accident, people who Bruce hasn't spoken to in forever are reaching out to him to offer support for his grieving process," the source revealed. "But they are also letting him know that they support his transition too."
"Everything happens for a reason and Bruce is a firm believer in this. He was in such a great place before this happened and he will be in that place again after the dust has settled."
In the meantime, filming for Keeping Up with the Kardashians was put on hold this week, insiders confirmed, as the network decides how to deal with the tragedy.