Exclusive
Ultimatum! Giuliana Rancic's Husband Bill Pressuring Her To Leave L.A. After 'Fashion Police' Drama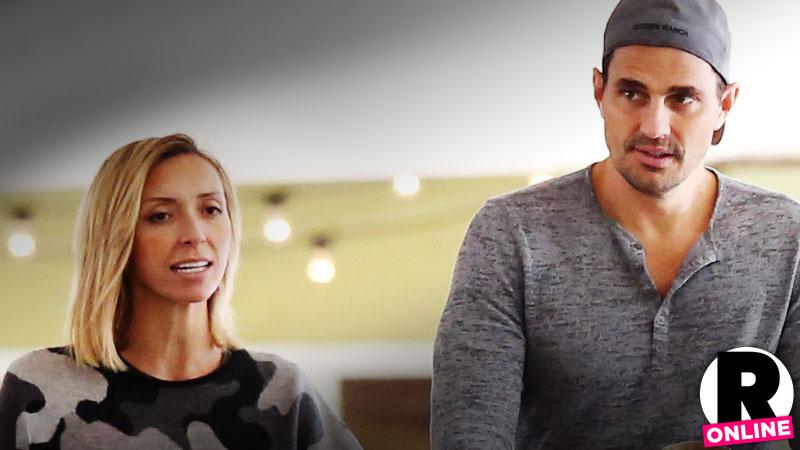 It isn't just Giuliana Rancic's workplace woes that are stressing her out these days. RadarOnline.com has learned that things aren't much better at home. According to a source, the E! News star is clashing with her husband Bill since he wants her to move to his hometown of Chicago full-time.
"Bill has grown more and more upset with Giuliana because of her refusal to move to Chicago," an insider told Radar. "From day one of when they began dating, Bill made it clear Chicago was where the family would live. Los Angeles just isn't for Bill long term, and he doesn't want to raise Duke surrounded by the bright lights of Hollywood. At heart, Bill is just a good midwestern man, and has never been comfortable living outside of Chicago."
Article continues below advertisement
So far, Rancic has tried to split her time between the City of Angels and the Windy City, but recently the balance of time has been in L.A., the source said. In fact, Radar has learned, the couple have not been photographed in public together for 102 days.
"Using work as the excuse to remain in Los Angeles is no longer working for Giuliana," the source claimed. "Bill has issued an ultimatum...time to choose your family over your job. He pointed out that Giuliana could easily shoot segments for the news show in Chicago, and fly back for Fashion Police as needed."
Marriage trouble is the last thing that beleaguered Rancic needs right now. On the heels of her feud with Maria Menounos and public outcry over her recent weight loss, she's come under fire for making insensitive comments about teen star Zendaya Coleman's dreadlocks, as Radar has reported.
Menawhile, as the couple tries to redouble their efforts to have a sibling for Duke, via surrogate, the source said, "Bill doesn't want Giuliana to spend any more time in Los Angeles than necessary. His mom and sister are in Chicago, and that is where he wants to be, with or without Giuliana."