Out Of Control? Bobbi Kristina Brown Crashed Car Just 4 Days Before Near Drowning — Secret Wreck Revealed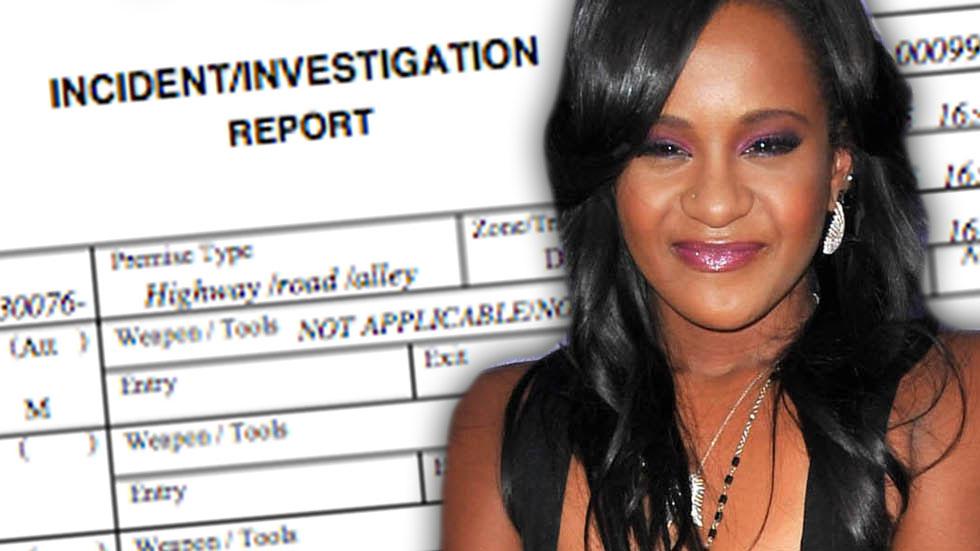 More details continue to emerge about Bobbi Kristina Brown's dark world. According to a new police report released Thursday, just four days before she was found unconscious in her bathtub, she lost control of her car and collided with another vehicle in a messy wreck.
Brown, 21, was not injured in the incident, but an unnamed passenger in her Jeep Liberty and the driver of the other car were treated at a hospital emergency room, the Roswell, Georgia, police report says.
Article continues below advertisement
The accident happened on January 27 near her suburban Atlanta town home, where Whitney Houston's daughter nearly drowned in the tub on January 31.
While Roswell police are being tight-lipped about the criminal investigation into what happened to Brown that Saturday morning, the traffic collision is just one of several incidents revealed in recent days about the weeks before the tub incident.
Fulton County authorities released the recording of a 911 call on January 23 by the security guard at her town house complex telling police of a fight outside of the home Brown shared with Nick Gordon. A neighbor reported seeing people "hitting each other," but no one was home by the time police arrived.
Brown remained on life support in a medically-induced coma in Atlanta's Emory Hospital Thursday, 12 days after she was rushed to another hospital.
Gordon, who Brown called her husband, is taking legal action to visit her hospital bedside, according to a Brown cousin. The Houston and Brown families banned him from visits soon after she was hospitalized.
Gordon told police that body bruises found on Brown were caused by his frantic efforts to revive her at the suburban Atlanta town home where the couple lived.