Bad News For Bruce? District Attorney Asks For Jenner Crash Findings — 'Major' Charges Coming?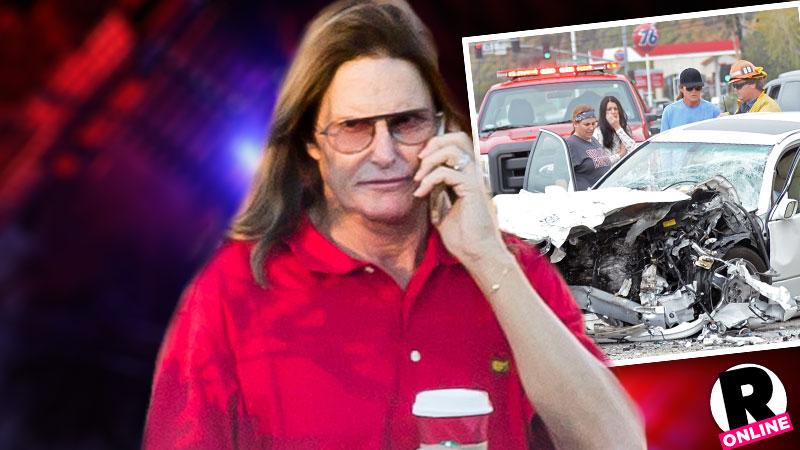 In what could be a very troubling development for Bruce Jenner, RadarOnline.com has learned that the Los Angeles County District Attorney has requested that cops investigating the crash involving the reality star turn over their findings about the case. According to insiders, it's a sign prosecutors are taking this case very seriously — and Jenner could be facing harsh charges.
"The DA's office has been in contact with investigators handling the Bruce Jenner crash, and have indicated that once it's turned over to the office, the Major Crimes Division will be reviewing it," the source said. "Bruce could be facing either misdemeanor or felony involuntary vehicular manslaughter charges because of the death of one of the drivers in the crash."
Article continues below advertisement
"The fact that Major Crimes is going to be involved could be very troubling for Bruce as it's the most elite branch of the DA's office," said the source. "Only the best and brightest in the office are assigned to Major Crimes. These are very seasoned prosecutors that are extremely experienced in handling high profile cases."
A video of the accident captured from an MTA bus has been turned over to cops. It allegedly shows Jenner's Escalade rear-ending the white Lexus, sending it into oncoming traffic, and then hitting the black Prius.
Still, the source added, "The case is still weeks, if not months away from being formally turned over to prosecutors."
Meanwhile, Jenner is no longer talking to cops, per the advice of his attorney, Blair Berk.
"Investigators have reached out to Bruce, and his attorney, requesting a formal sit down interview," a source previously said. "Those requests have been turned down, and it doesn't appear that Bruce will be doing any interviews with cops at this stage of the investigation."
Facing potential involuntary manslaughter charges for the death of the female elderly Lexus driver," Bruce is just in a total daze. This is an absolute nightmare," the source said.