Exclusive
Another Blow: Newly Engaged Amanda Knox 'Must' Register As Sex Offender In Washington After Italian Assault Conviction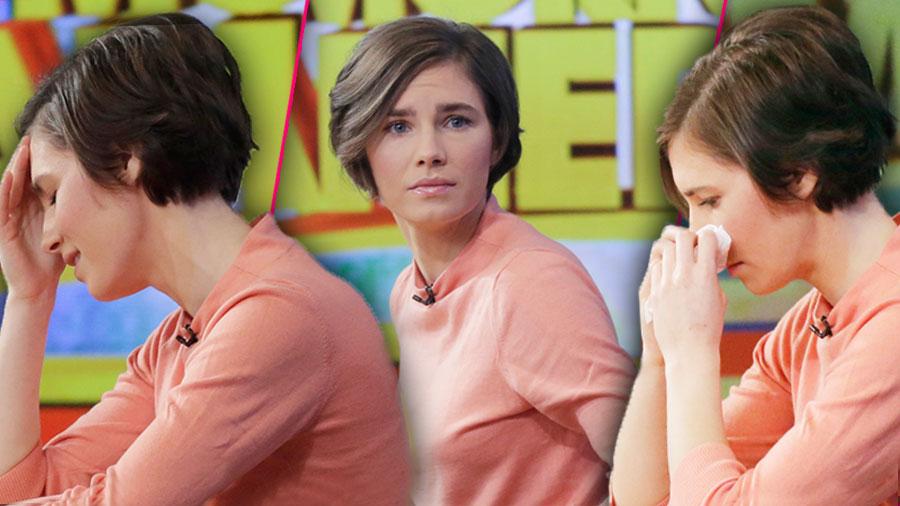 It seemed that troubled Amanda Knox had found her happy ending at last: Working peacefully as a newspaper reporter in Seattle, she announced her engagement to childhood sweetheart Colin Sutherland on Thursday. But RadarOnline.com has learned that that her quiet bliss could soon be shattered. According to the U.S. Department of Justice, Knox's ongoing legal issues could require her to register as a sex offender!
Article continues below advertisement
Knox and Sollecito have vowed to appeal all charges yet again, with Knox vowing she will become "a fugitive" from Italian courts if the conviction is upheld. But according to U.S. law, she won't evade justice entirely. If she is found guilty of sexual assault in Italy, the law states she "must" register as a sex offender in Washington state.
While the Department of Justice declined to comment on Knox specifically, a rep confirmed that National Guidelines for Sex Offender Registry and Notification "provide the answer" to her plight.
Article continues below advertisement
Those guidelines state that "registration must be required" if an individual is convicted of a sex offense "under the laws of any foreign country that are deemed to have been obtained with sufficient safeguards for fundamental fairness and due process …"
Such "fairness" is determined by the U.S. State Department, which notes in its Country Reports on Human Rights Practices whether "an independent judiciary generally (or vigorously) enforces the right to a fair trial in the year which the conviction occurred."
Despite Knox's complaints about the Italian judicial process, when she was first convicted in 2009, the State Department found that Italy "generally enforced" that right. And in 2013, the most recent year for which reports are available, it found the same.
Reps for the Seattle county sex offenders registry did not respond to Radar's request for comment, and a spokesperson for the Washington State Department of Corrections confirmed that the matter would be decided by the Department of Justice.
The entire situation is currently on hold, however, as Knox's trial proceeds: Italian courts will hear her appeal on March 25, at which time they will determine if the country may seek to extradite her from the U.S.