Rafaelle Sollecito: Amanda Knox Wasn't With Me The ENTIRE Night Of Meredith Kercher Murder, As She Claims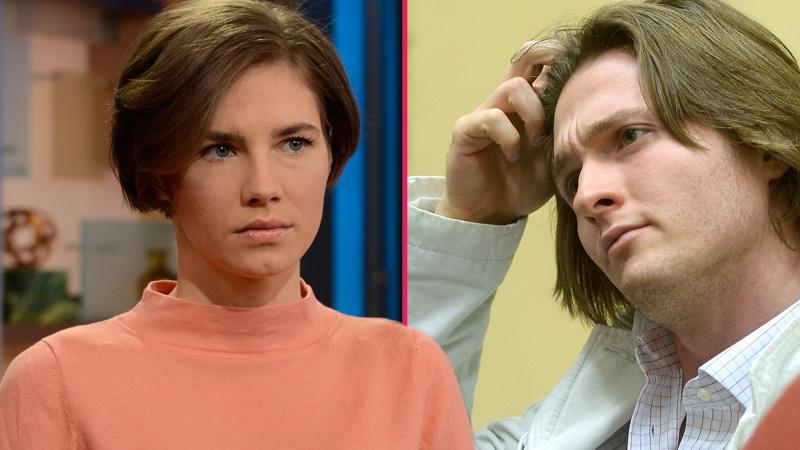 Amanda Knox's ex-boyfriend Rafaelle Sollecito, in a shocking twist of events, told reporters at a news conference in Rome on Thursday that there was a break in time he spent with Knox on the night her British college roommate Meredith Kercher was murdered.
Giulia Bongiorno, Sollecito's attorney, said that "for the entire first part of the evening" on the November 2007 night she was murdered, adding, "They were not together."
Article continues below advertisement
While Knox said she was at a cottage with Sollecito at the time of the murder, the ex-boyfriend points out lapses in logic in the Knox's alibi. (While she said she got a text from her boss while she was with him at his home, records subsequently released indicated that she was actually in transit. Records tied to Sollecito tie him down to his home on the evening in question.)
Sollecito said, "I have always believed in the innocence of Amanda, but I have to react to the accusations of the court and to the text message. Either the court has made their umpteenth mistake or she lied to me. I was in love with her and we had some very happy moments, but ultimately Amanda was a stranger.
"There are anomalies in her version of events; against me, there is nothing … this has been a real tragedy, I'm not a criminal."
As we previously reported, Sollecito and Knox were initially convicted, in 2009, in the 2007 murder Kercher in Perugia, Italy. The duo got a 26-year sentence until it was overturned two years later, before it was reinstated again this past January.
Sollecito is petitioning the Court of Cassation grant a retrial for him in the murder case, for which he received a 25-year sentence.