Exclusive
Duggar Health Scare! '19 Kids & Counting' Star Jessa's Moldy Home Could Make Her Sick, Doc Warns: 'Serious Infections of Lungs' Possible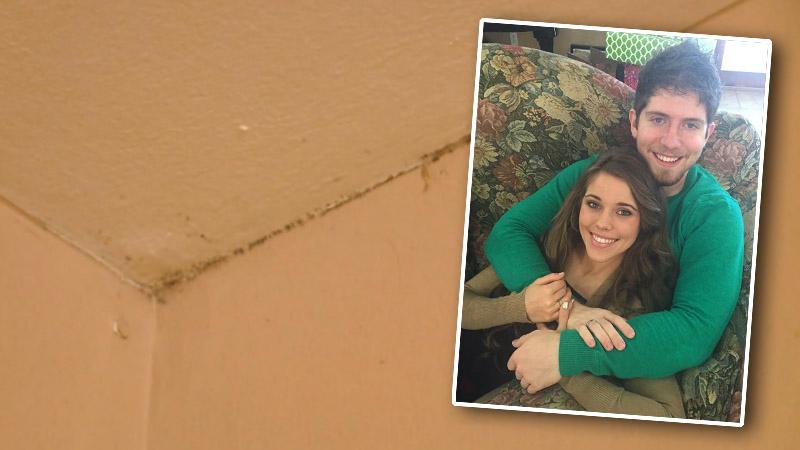 On Tuesday's season premiere of 19 Kids and Counting, Jessa Duggar and her husband Ben Seewald were given a hand-me-down house from the third eldest Duggar daughter's parents, Jim Bob and Michelle. The starter-home, which originally belonged to Grandma Duggar and was lived in more recently by Jessa's brother Josh and his wife Anna, held a lot of memories for the family — and a lot of mold after falling into disrepair! The Duggars simply laughed it off, but leading pulmonary doctor, Avi Ishaaya, MD, tells RadarOnline.com exclusively, "Exposure to high amount of mold is not healthy for anyone!"
Article continues below advertisement
"Allergic reactions to mold are the most common health effects and may be immediate or develop after a period of time with symptoms that can include sneezing, runny nose, headaches, throat irritation, coughing, wheezing, tearing and redness of the eyes, skin irritation and rash, fever, difficulty breathing and even asthma attacks," says Dr. Ishaaya, who has not treated the Duggars. "Individuals with compromised immune systems can develop serious infections of the lungs due to molds."
In the premiere episode of TLC's hit show, Jessa admitted their new home was less than ideal, laughing, "I'm finding a lot of mold."
But Dr. Ishaaya ensures RadarOnline.com that it is no laughing matter.
"With longer exposure to mold, many more symptoms have been reported, which are more severe and longer lasting," says Dr. Ishaaya. "These include constant headaches, nose bleeds, nausea, diarrhea, vomiting, constant fatigue, weight loss, loss of appetite, chronic sinus infections, breathing disorders, and joint and muscle pains."
Article continues below advertisement
"Pregnancy may potentially increase the likelihood of any of the above," he adds.
As RadarOnline.com reported, although Jessa is not pregnant with her 19-year-old husband's child, Duggar revealed to People Magazine that they are planning to adopt in the near future, by saying, "We hope to adopt a lot of kids. If God blesses us with biological kids of our own, it's not going to quench our desire to adopt."
Although her pregnancy plans are on-hold for now, Dr. Ishaaya suggests that the mold be removed prior to conceiving a child.
"If the mother becomes ill or succumbs to any of the above, that would certainly compromise the health of the unborn child," he says.