Exclusive
Tears Or Tantrums? Inside Teresa Giudices' Brutal First Day In Prison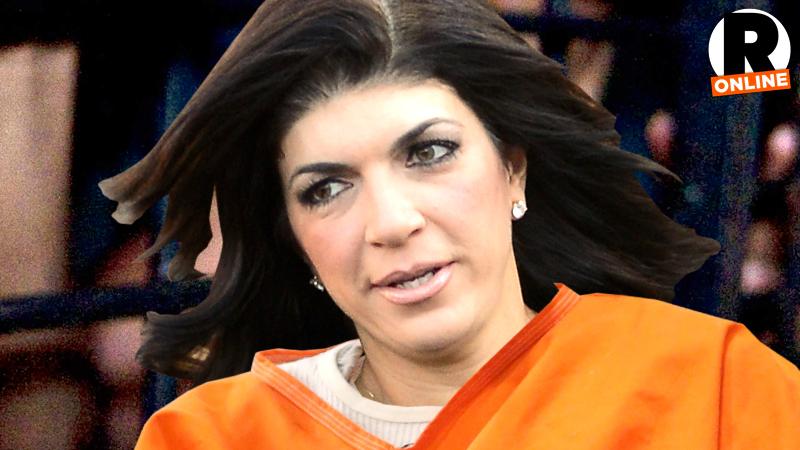 One day down, more than 400 to go! Teresa Giudice finished her first day at Danbury Federal Correctional Institute on Monday, and RadarOnline.com has all the details of the Real Housewives of New Jersey star's transition from reality TV to life as an inmate.
No tears were shed during her early morning entry to the federal prison, an insider told RadarOnline.com.
"As Teresa was fingerprinted and had her picture taken for her identification badge and mug shot, the reality set in that this was going to be her life for the next 15 months," the source revealed. "Nothing could prepare Teresa for that moment until it actually happened."
Article continues below advertisement
During the entire ordeal, however, the source claimed, "Teresa was extremely professional and didn't cry. She was determined not to look weak in front of anyone."
Luckily, the staff at Danbury were "first class and treated Teresa with respect," the source said. "She didn't get any special treatment, but wasn't singled out because of any celebrity status. She was very grateful for that."
"The biggest concern Teresa had was being able to call the girls before they went to sleep," according to the insider. "Before beginning her prison sentence, all of the arrangements were made for phone privileges, including sending in money to pay for the calls. The calls are actually very expensive and phone privileges can be revoked if a problem with the inmate arises."
As RadarOnline.com reported, her first dinner in the big house was a feast of fish filet, tomato sauce, white rice, lima beans, two tartar sauce packets, three slices of bread, two margarine packets, a fresh apple, and a beverage.
Giudice was sentenced to 15 months behind bars for fraud and tax evasion back in October. Her husband Joe was sentenced to 41 months, and will begin his sentence when she is done serving time.