Exclusive
'Bad Friend!' Dina Manzo Ditches Prison-Bound Teresa Giudice For French Vacation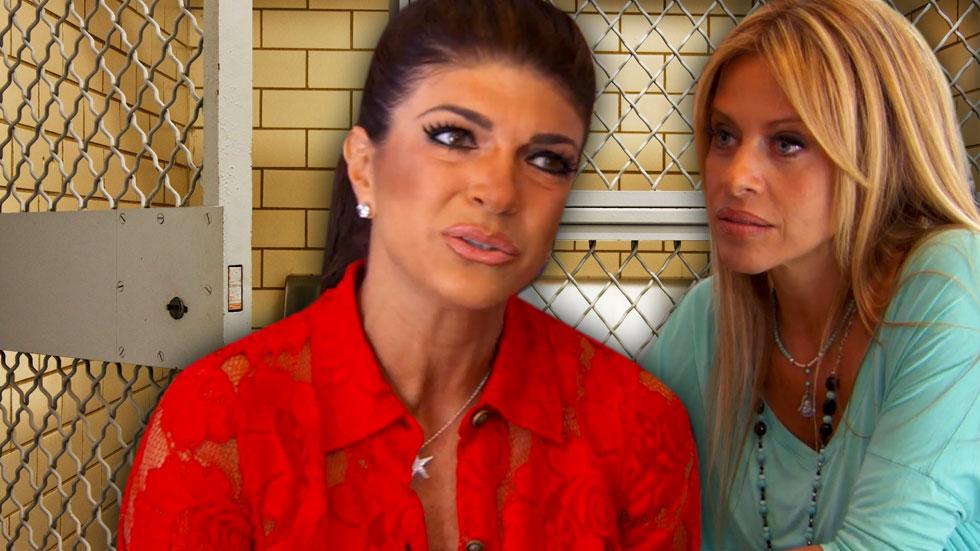 Teresa Giudice's last days of freedom were marred by an epic betrayal: Though the Real Housewives of New Jersey star had hoped to lean on longtime friend Dina Manzo as she prepared to spend 15 months in prison, RadarOnline.com has learned that Manzo ditched Giudice for a New Year's vacation in France!
Shortly after Christmas, Manzo flew to Paris with her daughter Lexi, leaving Giudice back in Jersey to fend for herself. Days before, the pair had filmed a video for Glam.com about New Year's resolutions, and Manzo said she wanted to spend more time with Giudice.
Article continues below advertisement
"Dina resolved to spend more time with Teresa, and what did she do immediately after this? She picked up and went to France with her daughter on a trip!" a source close to the pair told Radar.
"While life can't be stopped, one would think that if Dina really wanted to spend 'more time' with Teresa this year, she certainly would have been there for her and been around her during the most challenging week of her life," the insider continued.
Why would Manzo make these resolutions if she didn't plan on following through? "By featuring Teresa in her videos, Dina is getting more notoriety for herself via Teresa's name before Teresa heads off to jail," the source said.
And while the betrayal may be shocking to fans, the insider says it's not surprising. "Not at all," the source insisted. "Dina has always been a selfish person and this aligns with her previous behavior. She is simply a bad friend."
Giudice began serving her court mandated 15-month prison sentence this morning.
Do you think Dina will visit Teresa in prison? Let us know in the comments!