Pointing The Finger! Teresa Giudice Blames Joe & Melissa Gorga For Prison Stint — Not Husband Joe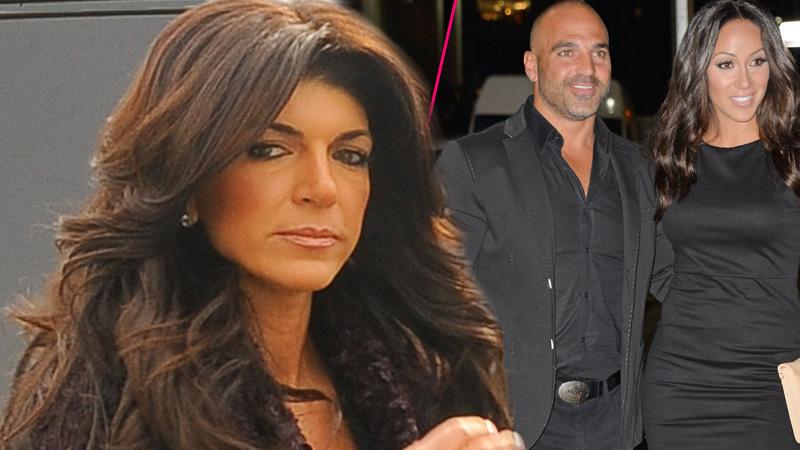 The Real Housewives of New Jersey star Teresa Giudice entered prison Monday, and RadarOnline.com has learned she stood by her man to the end. Instead of blaming her husband, Joe, for entangling her in the legal issues that landed her in jail, sources tell Radar she believes the whole mess was caused by her brother, Joe Gorga, and his wife, Melissa!
"Teresa is blaming everyone but her husband for her having to go to prison," a source told Radar. "Specifically, this includes Melissa and Joe!"
Article continues below advertisement
Although the Gorgas had nothing to do with the Giudices' fraud scheme, the insider claimed, "She thinks they made her look like a bad character on the show and that ultimately is why she had to go to jail."
"What Teresa doesn't realize is that she made herself look bad in terms of how she dealt with the charges," the source continued. As Radar reported, the reality star came under fire for carrying a $2,000 bag after her sentencing, bankrolling a music video for her daughter's girl band, and more outrageous behavior.
"She was the one who tried to make Melissa look bad by painting her as a cheater, a stripper, and a gold digger. Basically, Teresa tried to do anything she could with Melissa to deflect negative attention away from herself," the source said. "Unfortunately, it didn't work."
"She blames other members of the cast for her downfall as well, but has been very adamant that her husband is not to blame. It's sad that she can't take accountability even at this stage in the game."