Melissa Gorga: 'We Are Heartbroken' About Teresa And Joe Giudice's Sentencing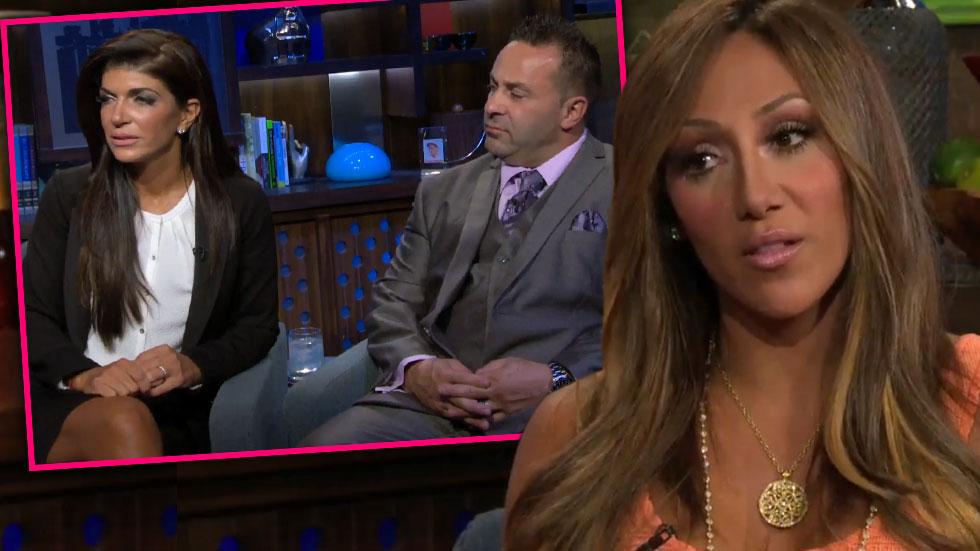 The Real Housewives of New Jersey might fight every single week, but when it comes to an actual family tragedy, some have each other's backs.
Melissa Gorga dedicated some of her Bravo blog this week to the Giudice family in the wake of their sentencing. The reality star urges people to pray for Joe and Teresa Giudice's four daughters during this trying time.
"Obviously this has been a very tough week," Gorga writes. "We are heartbroken for our family and especially those four sweet girls. Pray for them. No matter how you feel, I hope everyone is wishing their family strength and faith."
Article continues below advertisement