Exclusive
Another Giudice Fraud Exposed? Teresa Still Rocking $2K Bag That Was Reported 'RHONJ' Filming Prop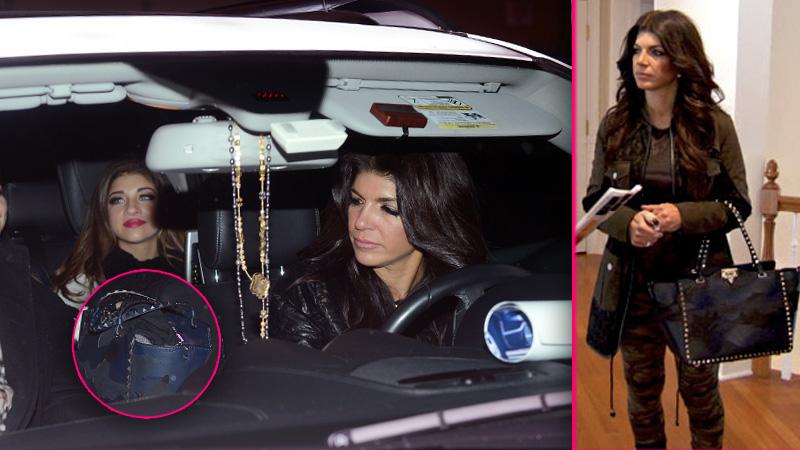 Will Teresa Giudice ever change? The Real Housewives of New Jersey star was under fire in September when RadarOnline.com caught her sporting a Valentino purse valued at over $2,000.00 not long after her bankruptcy filing. But though insiders said at the time that it was a filming prop lent to her by producers, and that she was scaling back her lavish lifestyle, RadarOnline.com has caught her red-handed with the bag again!
Article continues below advertisement
Giudice was spotted driving daughter Gia, 13, home from the debut concert of her band, 3KT, on December 26 — and the bag can be seen front and center!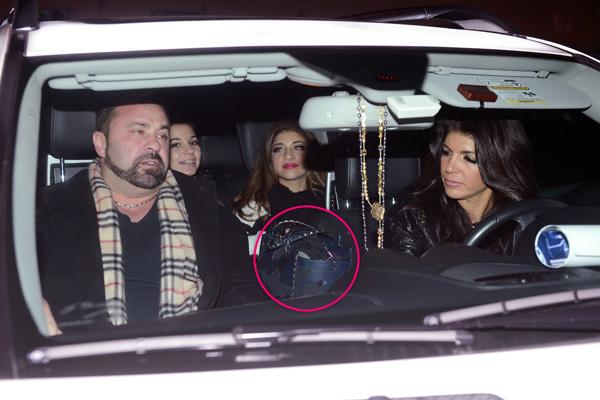 When she was first spotted with the bag an insider told RadarOnline.com, "Teresa was given a Valentino handbag by producers of the show to use for filming. They wanted her to look extremely wealthy while looking for a new house, especially because she was downsizing."
"The purse was on loan but Teresa expected to keep it," the source insisted. "When producers told her she had to give it back, she wasn't happy about it at all!"
Clearly, that was not the case.
Furthermore, an insider close to the show has revealed that "Production has never been known for giving the ladies fashion items to sport on the show. None of the other ladies have ever been featured with an item 'loaned to them by production.'"
This isn't the only pricey possession to land Giudice in hot water. As RadarOnline.com reported, feds were livid when she reported owning only "costume jewelry," and then gave her daughter a diamond ring.