Porsha Williams: Claudia Jordan-NeNe Leakes' Puerto Rico Fight 'Got To Be A Dark Moment'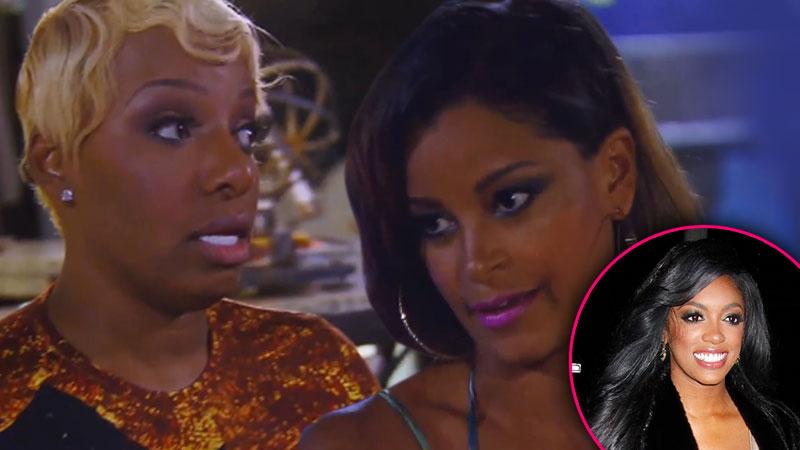 Article continues below advertisement
Williams didn't expect for the fight to happen.
"I felt like then argument kind of came out of nowhere," she said.
But the insults from both Jordan and Leakes were on the same playing field.
"They were definitely tit-for-tat as far as trying to throw insults at each other," Williams said. "They were both trying to be funny in what they were saying, which is why some of us were laughing.
"But it really was a long argument that we thought was never going to end."
While Williams said that she "didn't take anyone's side," on camera, she appeared to hang back with Team NeNe.
"NeNe and I are cool with each other," Williams said. "We are friends and we do have a relationship. I just happen to not have a relationship with the other girls."
So Williams wanted to listen to what Leakes had to say after the fight.
"To have a relationship with one person and they're venting, they're going to vent to you," she said. "But I'm definitely going to be on an even keel when I'm advising, or just listening to a friend who is venting."
Article continues below advertisement
Unfortunately, the fight left the cast divided into smaller cliques.
"There was a definite divide from the moment we sat down at that dinner," Williams said. "And by the time we left that table, there were two groups that were now on vacation with each other."
Williams said that the Puerto Rico fight acted as a trigger for the rest of the season.
"The rest of the season is us trying to find out a way to become one group of women who share experiences and are trying to get to know each other and trying to get past negativity," she said. "It's about trying to co-mingle and let things go."
Unfortunately, it sounds like more bad blood is going to flow.
"But with some of the women in the group, they tend to apologize, but still come back and attack and they play victim," Williams said. "People like me, who are real, we just don't operate very well with people who are the villain and play victim."