'That Ego Is As Big As Those Veneers!': Claudia Jordan RIPS Nene Leakes In New Q&A Following 'RHOA' Dinner Dispute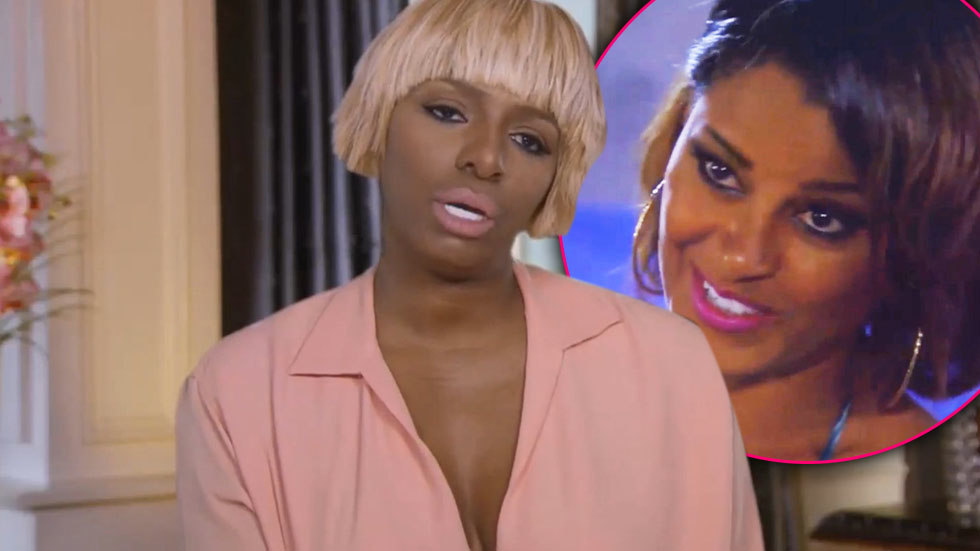 In another chapter to one of the most vicious feuds in Real Housewives history, Claudia Jordan unleashes her fury on Atlanta co-star NeNe Leakes, calling her co-star "bipolar" and "a mean, rude, obnoxious bully," and declaring that her "ego is as big as those veneers!"
Claudia, a former Deal Or No Deal model, did a Q&A with Bravo after , in which during a Puerto Rican getaway, NeNe taunted her new castmate with racial and sexual slurs.
Article continues below advertisement
But she might have met her match in Claudia, who made clear in her latest exchange that she's not afraid to play dirty if need be.
Claudia called out NeNe and Porsha Williams for their "very childish and passive aggressive behavior" at the dinner, "having side bar conversations that were not quiet" and "being disrespectful with little jabs" aimed at castmate Demetria McKinney.
"I was shocked! It wasn't my argument, but I was still appalled," Claudia said. "These are for the most part middle-aged women acting like high school mean girls."
Claudia said her attempts to soothe the emotional situation only caused NeNe's claws to come out further with a "rude, rude, rude" diatribe that focused on her ethnic background and bedroom history.
Claudia -- speculating that NeNe flipped her lid because "the attention wasn't on her" -- said that she didn't hesitate to stand up "to a mean, rude, obnoxious bully that has, for too long, run rampant with that mouth, and childish, ignorant behavior that needed to be checked.
Article continues below advertisement
"That ego is as big as those veneers, and quite frankly I was over it!"
Claudia said that despite her attempts to start things off on the right foot with Leakes, the show's biggest name didn't get to where she is being a wallflower.
"This clearly is par for the course for Linnethia or however you spell her damn name! Bipolar!" Jordan wrote, adding that she found it curious that NeNe had done so much homework about her.
"Just a week ago you had only fessed up to meeting me once," she wrote. "NOW you know my fico score, credit report, sexual history … you can't have it both ways, 'NayNay.'"
Claudia said that in snapping back at Leakes, she "simply handled her in the manner that she deserved and was damn near begging me to.
"I am glad to do it again the next time she behaves like an animal! Grow up, Broadway star!"
Readers, do you think Claudia makes some good points? Or is she trying to make a name for herself off NeNe's notoriety? Sound off in comments.