NeNe Leakes Slams Claudia Jordan: 'You're A Whore - You've Slept With Everybody'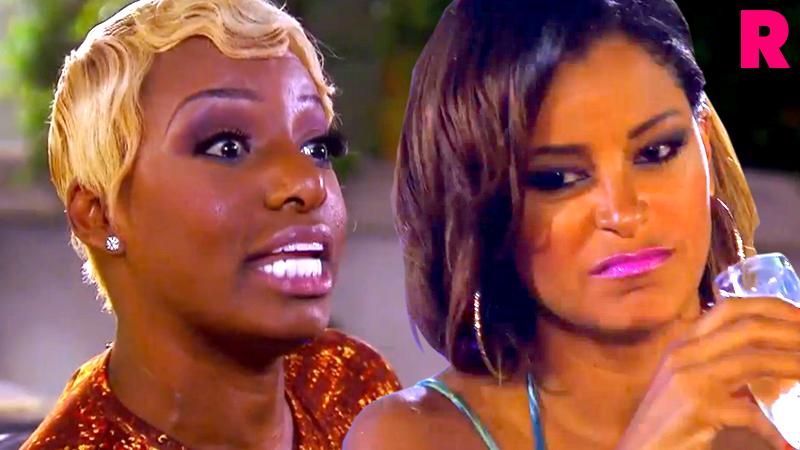 In a preview for the upcoming episode of The Real Housewives of Atlanta, all of the women head to Puerto Rico - but what is supposed to be a relaxing vacation quickly turns into a drama-filled extravaganza as NeNe Leakes and Claudia Jordan get into a heated fight.
"Who would f*** you?" Jordan asks Leakes.
But Leakes doesn't stand for that.
"The husband you wish you had," Leakes quickly quips.
Jordan doesn't want a marriage like Leakes has though.
Article continues below advertisement
"Honey, the things that you have, I don't want: a personal slave by the name of Gregg Leakes," she tells the cameras.
Still, Leakes isn't done with her attack on Jordan.
"You're a whore," she tells Jordan. "You've slept with everybody."
Leakes concludes, "Your clit has left your body."
But Leakes and Jordan aren't the only ones in the middle of an argument: Demetria McKinney and Phaedra Parks also throw some shade at each other.
"Phaedra started talking about my relationship," McKinney tells Kenya Moore.
Following Moore's suggestion, McKinney confronts Parks about her comments.
"You definitely got in on my relationship," McKinney says.
Parks then says that it is McKinney who is openly discussing her relationship.
"You really want to do that?" McKinney asks.
And then she takes a swing at Parks.
"The only thing we have in common right now is the number eight," McKinney says. "Yours is going. Mine's been here for eight."
Wham! The ball is now in Parks' court.
Tune in to Bravo on Sunday at 8:00 PM EST to see what happens with these catfights.