NeNe Leakes Slams Claudia Jordan For Allying With Kenya Moore — Watch The Diss!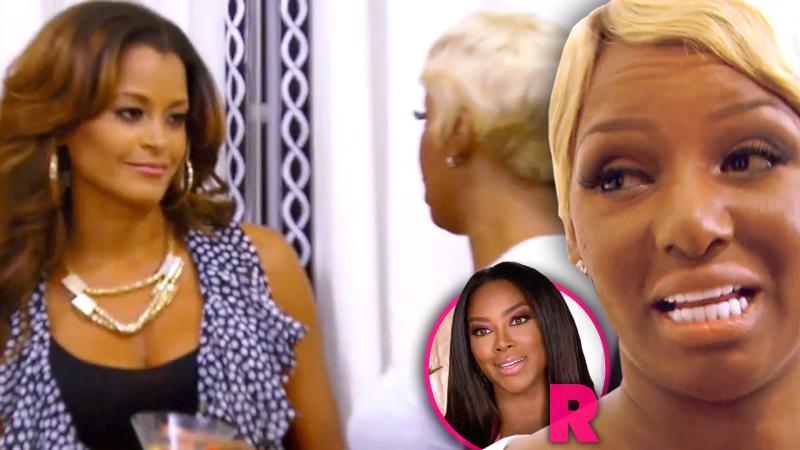 After last week's episode of The Real Housewives of Atlanta, it seemed like Kenya Moore and NeNe Leakes were on better terms after they hugged it out. But in a preview for the upcoming episode, Leakes is back to throwing shade at Moore — and at anyone who sides with her.
In the clip, Moore walks up and says, "Hi, friend" to Leakes. Leakes replies, "Hello," but then she acts like she is shocked and disgusted.
Article continues below advertisement
Of course, Moore isn't going to take it!
"I'm not going to kiss NeNe's a** to be her friend," she tells the cameras.
But the drama doesn't end with Moore as Leakes next throws shade at Moore's ally, new girl, Claudia Jordan.
"I kind of felt kind of a cold shoulder," Jordan tells Leakes.
The reason? Leakes says, "You are associated with people that I don't necessarily like."
Adding to the fireworks, Demetria McKinney gets confronted by a woman claiming to have dated her boyfriend, Roger Bobb.
Be sure to tune into Bravo for an all-new episode of Real Housewives of Atlanta on Sunday at 8:00 PM EST.