Exclusive
Coming Out Swinging! 'RHOA' Newbie Demetria McKinney Slams 'Not Cool' Phaedra Parks And NeNe Leakes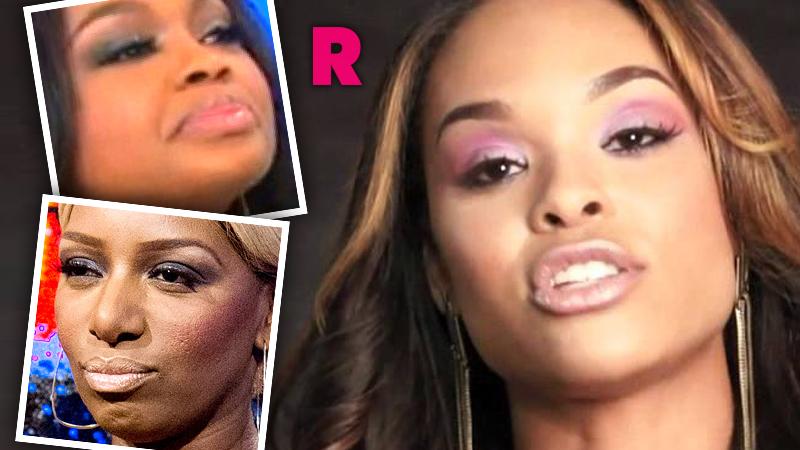 Demetria McKinney is one of the newbies on the Real Housewives of Atlanta, but she already knows how to serve up drama! In an exclusive interview with RadarOnline.com, McKinney opened up about her beef with Phaedra Parks and NeNe Leakes, slamming the series vets and revealing what to expect from their feud.
"Do you have time for my thoughts on Phaedra?" McKinney asked during her talk with Radar.
"She is easily intimidated by everybody," she unloaded. "I understand that life deals everybody a different deck and sometimes the hand you're dealt isn't necessarily fair, but turning bitter and turning on everybody around you is just not cool."
Article continues below advertisement
McKinney said that she is "absolutely not" friends with Parks — and that the rumors circulating that Parks carried on an affair with a man reffered to as "Mr. Chocolate" are just karma.
"I know that she's upset that information is out right now," McKinney said. "I know it's really just adding drama to the already drama full life. I can only say that I feel like karma is a b***h and it's slapping her in the face right now!"
McKinney also said she believes that it's wrong that Parks isn't standing by her husband Apollo Nida, during his eight-year prison stint.
"For her to let him take the whole wrap, I think it's just sad," McKinney said. "You say so let's not part through thick and thin and then once it gets thick with something you knew he was capable of, you go running and talking bad about him. It's just adds to the persona."
Article continues below advertisement
McKinney also doesn't get along with NeNe Leakes.
"I came into this with a great deal of respect for everybody and I tried to start this journey, even kilter, on a even playing field and let people show me who they were," she said. "And what I've seen from Nene Leakes doesn't necessarily make me want to go running and connect with her."
McKinney also thinks that Porsha Williams has changed since she split from Kordell Stewart.
"I knew Porsha prior to the divorce and I actually hung out with her a bit," she claimed. "And after the divorce… it changes people a little."
"It was very trying time and I understand that," McKinney continued. "But we really don't hang anymore."
McKinney isn't really that fond of Williams' new approach to life.
"I don't know what else they're going through with the divorce, but she came out fabulous and really excited about being herself," she explained. "I can appreciate that, but there's a difference between confidence and cockiness and I don't think she's found that line yet."
Article continues below advertisement
While McKinney may not get along with Leakes, Williams and Parks, she "unexpectly" did connect with the show's contentious character, Kenya Moore.
"I really like Kenya," she revealed. "I feel like she's kind of gotten the bad wrap due to some unhappy people. But she's a really good person. She has a genuine heart."
McKinney also loves Cynthia Bailey.
"That's my baby!" she said. "Cynthia has always been a sweetheart to me."
And McKinney totally clicked with new housewife, Claudia Jordan.
"Claudia is my homie," she said. "I am a true tomboy and Claudia matches my tomboy. She came into this thing and I've noticed that a lot of the newbies that come into this show usually are fighting and usually don't get along… we are the total opposite. We compliment each other very well. I love her."
Lastly, McKinney also had positive thoughts on Kandi Burruss.
"Kandi's cool," she revealed. "She really doesn't say much and I respect that. She's just is who she is. She's comfortable, she's happy, she's not pressed."
The new season of RHOA airs on Bravo Sunday nights at 8:00 PM ET.