Exclusive
Last-Ditch Effort? US Government Attempts To Bar Prince Andrew 'Sex Slave' Virginia Roberts From Epstein Case With Shocking New Filing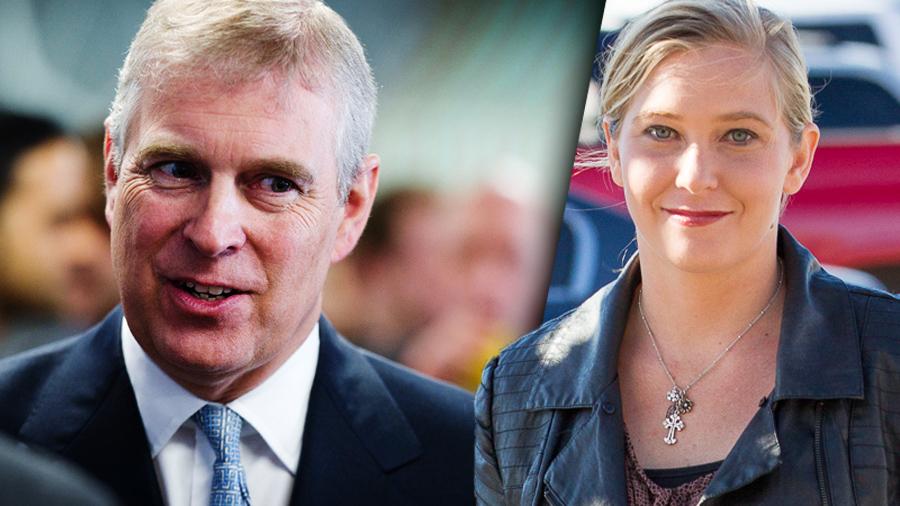 The shocking allegations of Jeffrey Epstein's alleged "sex slave" Virginia Roberts have torn open the government's ongoing Jeffrey Epstein lawsuit in recent weeks. And now, RadarOnline.com has learned, the U.S. attorney has taken a surprise step to try to bar her from the case with a bombshell new filing.
On Friday, January 30, the government filed the declaration of FBI Special Agent Timothy R. Slater, who joined the investigation of Epstein in 2006. Epstein, he noted, "was accused of sexually abusing many young girls under the age of 18."
Article continues below advertisement
"In the course of our investigation, the FBI identified many potential victims," he continued, and one of those women was Virginia Roberts, as RadarOnline.com has reported.
"Sometime during January – February 2007," Slater says in the declaration, he called Roberts. (Her name was redacted from the filing, but a source close to the case identified the woman in the filing as Roberts.)
"I told Ms. __ about our investigation of Jeffrey Epstein and the allegations that Epstein had sexually abused many underage young girls," he stated. "I told her we believed she might be a victim of sexual abuse by Epstein."
According to Slater's declaration, Roberts "answered basic questions, telling me that she did know Jeffrey Epstein. She quickly became uncomfortable, telling me she moved away to distance herself from this situation, and expressing her desire to 'let this be in my past.' She asked that I not bother her with this again."
Article continues below advertisement
Slater claims he gave her his contact information and never heard from her again.
Though innocuous on the surface, a source close to the case tells RadarOnline.com that the filing is evidence that "the government, for whatever reason, is doing everything it can to prevent the release of documents about what really went on relating to Epstein's plea deal. This is their latest tactic."
Noting that Slater's declaration puts the date of contact with Roberts at February 2007, and the plea deal was signed in September of that year, the source said, "They're claiming that they notified her."
As RadarOnline.com has reported, the crux of the ongoing lawsuit is that three of Epstein's former victims claim they were not notified by the U.S. government of his plea deal, in violation of victims' rights laws. Roberts recently filed to join the case.
The source said, "They are trying to prevent Virginia from being joined into the case. They do not want her. She is the smoking gun, the one who can bring down the house of cards, and by filing this they're claiming that they notified her and that she shouldn't be joined in."
Article continues below advertisement
But the insider said that despite the implications of Slater's statement, Roberts was not notified of the plea deal before it was signed.
"Virginia has specifically said in the past that she was not notified about the agreement," according to the source. "They called to tell her that she had been caught on camera."
As RadarOnline.com has reported, Roberts has claimed she had underage sex with Prince Andrew, Alan Dershowitz and others — claims both men have strongly denied.