'My Past Does Not Define Me': NeNe Leakes Jabs Back At Claudia Jordan After 'Pole' Put-Down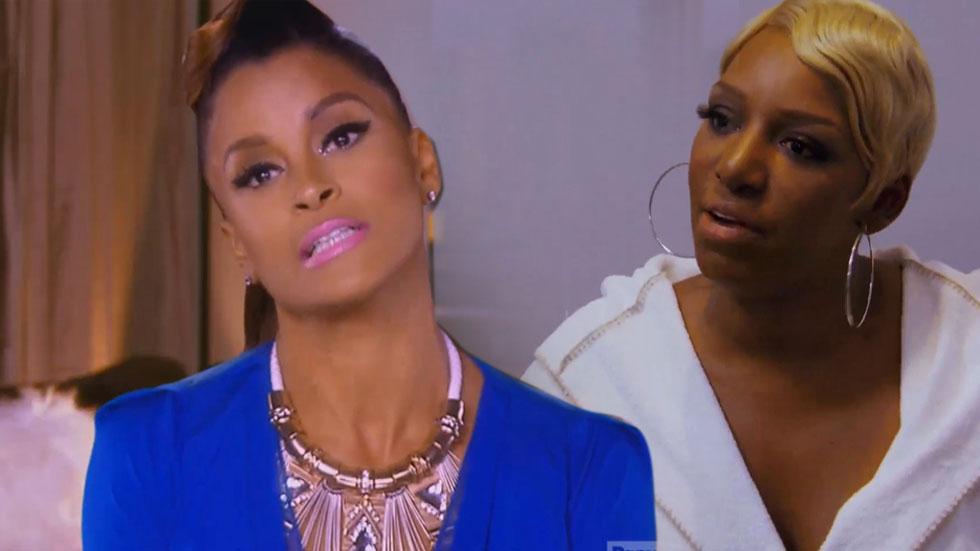 Article continues below advertisement
But in a new blog she posted to her website, Leakes said she has zero regrets about the path she took en route to fame and fortune, as it's made her "success that much sweeter.
"My past does not define me and it hasn't in over 20 years!" she wrote. "People can use it to try and insult me but it's the past that has shaped who I have become today and I am happy being that person."
Leakes then turned the guns to Jordan, a one-time Deal Or No Deal model who she previously implied had "slept with everybody" in her show biz career.
"I have very little patience or time to entertain those that have been pumped and dumped over and over again!" Leakes said, referring to one of her favorite catchphrases for haters, "The Thirst Is Real."
She said that she find it "sad … that some folks are so attention starved that they waste their time and efforts conspiring on how to bring me down and constantly making me the topic of their conversations and social media posts.
"Focusing on the career they claim to have and creating their own achievements should be a much better place of their focus."
Leakes, sticking to the adage that living well is the best revenge, said that she's in an "awesome" place now, and won't ever move "backwards for anyone.
"I know who I am, I know my purpose in life, yet I know people wanna see you stoop to their level, they wanna see you fail, they want you to help make them relevant but this beast won't EVER be entertaining you," she wrote. "If I never knew who I was, this experience has taught me that I am Nene Leakes!"