'I Felt My Behavior Was Inappropriate': NeNe Leakes Explains Why She Said Sorry To Claudia Jordan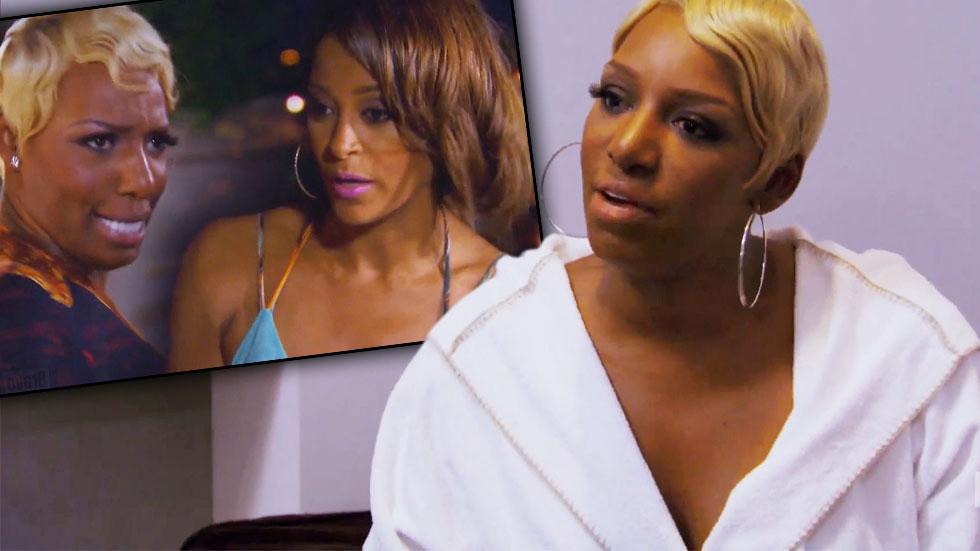 NeNe Leakes, in her latest Bravo blog, details her apology for reality rival Claudia Jordan after their epic on-camera clash, admitting her "behavior was inappropriate."
As RadarOnline.com previously reported, the Real Housewives of Atlanta's biggest star apologized to the former Deal Or No Deal beauty about a verbal tirade in which she attacked Jordan with racial and sexual slurs during a cast dinner in Puerto Rico.
Article continues below advertisement
"Saying you're sorry doesn't mean you're weak," the Broadway beauty said, "and it doesn't mean you're a bad person; but for me, it certainly meant I had a moment where I felt my behavior was inappropriate and I wanted to take full responsibility for that."
Leakes stressed that while she never "lied about anything," she said "some things didn't have to be said in that setting.
She explained her rationale behind when it's the right time to say sorry to someone, stressing that she won't indiscriminately toss out apologies unless she truly feels they're needed.
"Honestly if I apologize, it means something and it's coming from a sincere place ... even though my apology was not fully accepted, I'm glad I was able to at least offer it, because having peace within myself was good enough for me."
Of course, she threw a bit of shade on her castmates, saying she feels like she's "damned if I do and damned if I don't" when it comes to her castmates, who look to keep up the drama with her "as long as possible.
"My name is thrown around by these girls so much that I'm in total amazement," the controversy magnet griped. "Seriously, I cannot believe it!"