Exclusive
'F*ck It, I Quit' Reporter & Marijuana Advocate Charlo Greene Writing Memoir: 'I've Lived A Very Full Life'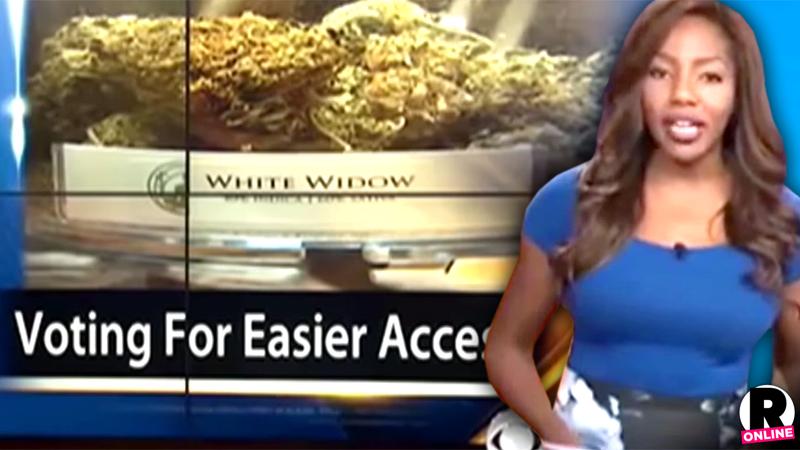 Charlo Greene may have infamously quit her gig as an Anchorage news anchor live on air, but the marijuana activist has a new high-profile job in the wings.
The outspoken Alaskan, whose "F*ck it, I quit" video went viral in September, is writing her first memoir, RadarOnline.com can exclusively reveal.
"I've lived a very full life for a woman of 26, and I know that sharing my experiences, my journey, my trials, tribulations and triumphs will inspire people of all ages, races and backgrounds," Greene tells Radar. "I'm excited that I have the opportunity to show people more me!"
Article continues below advertisement
Greene certainly has stories to tell. The Alaskan Cannabis Club CEO, who left her position at KTVA to fully dedicate her time to fighting for the legalization of marijuana, has smoked with rapper Snoop Dogg via Skype.
"That was crazy!" she says, "I've also smoked with several cannabusiness leaders, the High Times crew, Saturday Night Live cast members and a few famous but non-public smokers that I don't plan on outing."
In addition to writing her book, which is still in the early stages, Greene still has a lot of activist work to do.
While she was evicted last week from the ACC's "clubhouse" above Anchorage's Kodiak Bar & Grill, Greene is opening up shop today at a new venue in the city's downtown area.
"We have to keep pushing forward. My team and I have our sights set on 2016 and we're planning on putting our time and energy behind a couple of states' legalization measures," she explains. "Ultimately, my job as a marijuana activist will not be done until marijuana is legalized across the nation."