Up In Smoke! Alaskan Reporter Charlo Greene Profanely Quits On The Air, With Ulterior Motive In Mind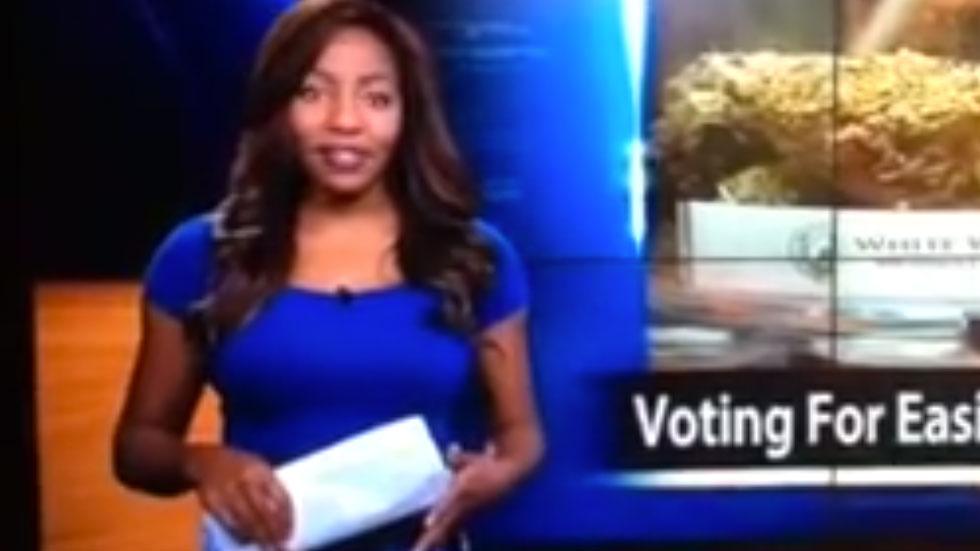 Whatever happened to "Take this job and shove it?"
KTVA reporter Charlo Greene put a new twist on the old cliche during Sunday's broadcast, as she stepped down from her post at the Alaskan TV station, and it's safe to say she won't be getting a glowing reference from her former employers.
In an arrangement that would have been deemed an obvious conflict-of-interest (had it been revealed) Greene reported for four months on the ongoings of the Alaska Cannabis Club, a medical marijuana establishment she owns.
Article continues below advertisement
On Sunday, she cleared the smoky situation, unveiling herself in a fashion that will live on forever the the online annals.
"Now everything you've heard is why I, the actual owner of the Alaska Cannabis Club, will be dedicating all of my energy toward fighting for freedom and fairness, which begins with legalizing marijuana," she said. "And as for this job, well, not that I have a choice but, f**k it, I quit."
Watch the video on RadarOnline.com (WARNING: Contains Offensive Language)
youtube
After the OMG moment, the anchor, looking like a deer in the headlights, kept the segment moving like a pro, telling the audience, "We apologize for that," before moving on with the broadcast.
And in perhaps the classic conundrum of "You can't fire me, I quit," station news director Bert Rudman declared that Greene "has been terminated " as part of a Facebook apology "for the inappropriate language" Greene used in her salty swan song.
Article continues below advertisement
Greene, speaking with the Alaska Dispatch News, said she deliberately resigned in eyebrow-raising fashion "because I wanted to draw attention to this issue," which is up on the ballot in Alaska's November election.
"And the issue is medical marijuana," she said. "Ballot Measure 2 is a way to make medical marijuana real ... most patients didn't know the state didn't set up the framework to get patients their medicine.
"If I offended anyone, I apologize, but I'm not sorry for the choice that I made."