Exclusive
From Paris To Prison? Prosecutor Wants Lindsay Lohan Thrown In Jail If She Hasn't Completed Community Service, Will Ask Judge To Lock Her Up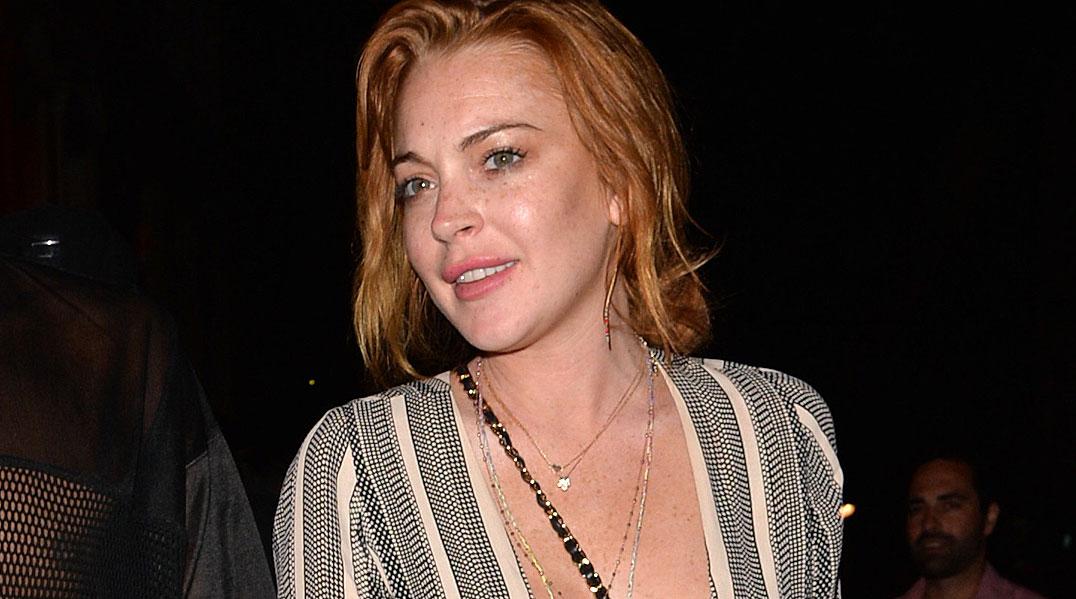 From Paris to prison in just one day?
Lindsay Lohan has been spotted partying in the City of Light, but the troubled starlet might find herself thrown back in jail on Wednesday, RadarOnline.com has exclusively learned.
The 27-year-old actress was ordered to perform 240 hours of community service in connection with her 2012 reckless driving case, and in a hearing on Wednesday, the prosecutor plans to ask the judge to lock her up if she can't prove she has completed her time.
Article continues below advertisement
"She deserves to go to jail for the complete lack of respect she shows to the system," a source told RadarOnline.com, adding he "can't believe she is still not in compliance after all of these years."
Tired of her disrespect, the source said the prosecutor wants Lohan to face the consequences. But they don't expect much to happen, as the U.K. resident is not required to show up to court.
"We doubt she will even be there tomorrow and doubt anything will happen," the insider explains.
Despite her claims she has been battling the rare virus Chikungunya and was unable to complete her community service, Lohan is facing heavy skepticism from the judicial system.
"She shouldn't get special treatment," the source told RadarOnline.com.
As RadarOnline.com previously reported, Lohan was seen at a club called Le Titty Twister in Paris late Monday night, and the prosecutors are well aware of her wild evening.
"Of course she was partying in Paris. That is her life," the source huffed.
However, Lohan could narrowly avoid another stint behind bars. Another source tells RadarOnline.com she will show the court she has done the required work.
"She should have her days completed by Wednesday," the insider assured.
Do you think Lindsay should be thrown in jail? Sound off in comments below.