'Being Sick Is No Fun': Lindsay Lohan Reeling From Incurable Rare Chikungunya Virus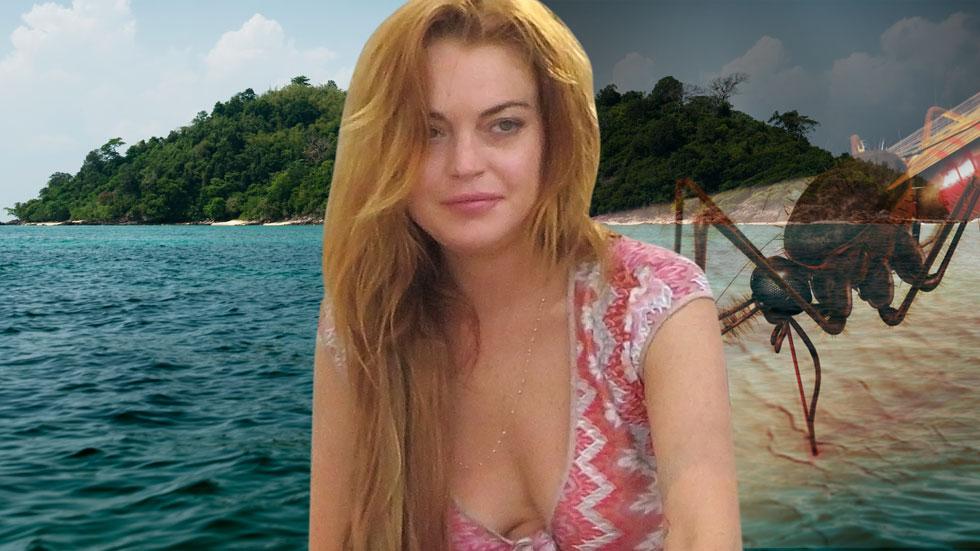 Lindsay Lohan's relatively quiet 2014 is ending on a down note, as the Mean Girls star says she's battling an incurable rare virus called Chikungunya.
Lohan, on vacation in French Polynesia, posted a picture of herself Dec. 27 on Instagram with the caption, "Before I got chikungunya. use bug spray please. God bless."
The 28-year-old actress followed up the next day, writing that "being sick is no fun.
Article continues below advertisement
"But happy new year everyone. Be safe. Love all."
In a separate shot with two others, The Canyons star said she was "in good faith with good people," and would not let the ailment ruin her "peaceful vacation."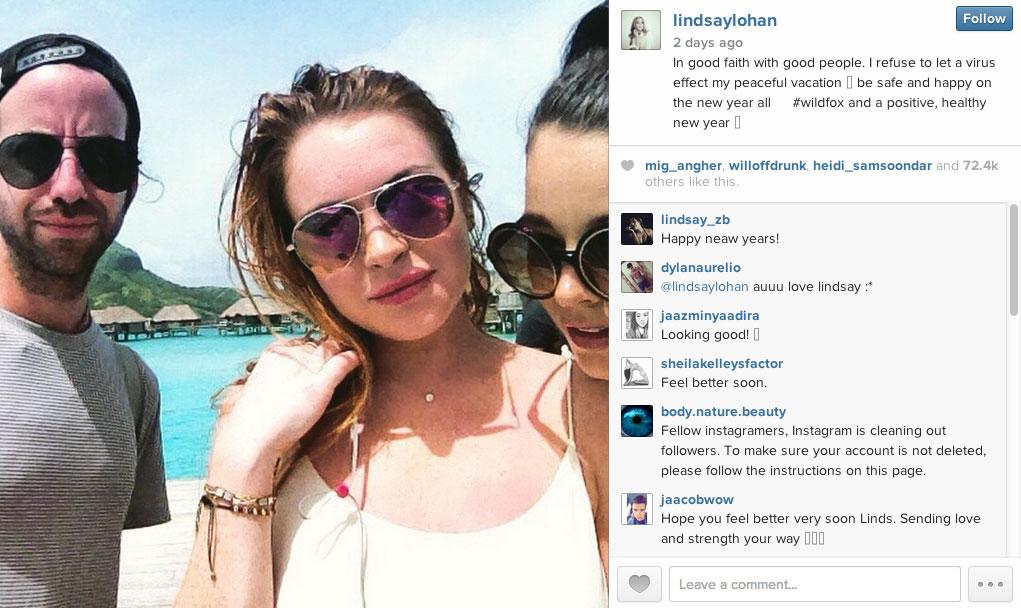 Being under the weather didn't keep LiLo from a homecoming to the United States, as she was seen arriving at New York City's JFK airport late Tuesday.
The Chikungunya virus is contracted through mosquito bites with symptoms such as extended bouts of joint pain, fever, exhaustion and rashes.