What Sickness? Virus-Stricken Lindsay Lohan Goes All-Night Clubbing In Paris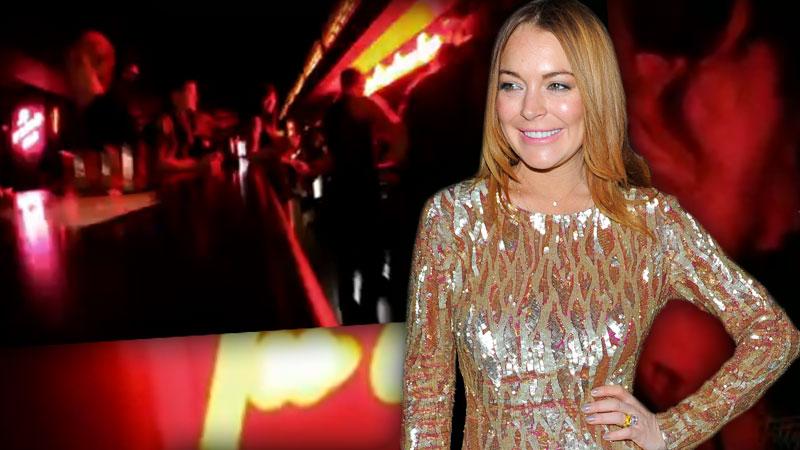 Lindsay Lohan, days after a hospital stint in her battle with the rare virus Chikungunya, was seen partying it up at a Paris nightclub, then taking in a fashion show.
The starlet's seemingly self-destructive ways continued in the City of Lights Saturday, insiders told the NY Post, as she "was at a party called 'Les (Art)ists' and dancing close to DJ Cassidy all night" at a club called Le Titty Twister.
Article continues below advertisement
Despite her recent discharge from a London hospital, the Mean Girls star was on the dance floor until 5 a.m. Saturday, and attending a Saint Laurent fashion show Sunday.
The 28-year-old also took to Instagram Saturday evening, posting a pants-less selfie with the caption, "#mycalvins are helping me fight off my chikungunya hehe."
http://instagram.com/p/yP7TttJc0U/?modal=true&utm_source=partner&utm_medium=embed&utm_campaign=photo
In addition to her health woes, Lohan still has some pesky legal obligations in the states to tend to: The Liz & Dick star -- who's pledged to never return to Hollywood -- is due in Los Angeles Wednesday for a court hearing regarding the amount of community service she's served in connection with her ongoing probation.
As RadarOnline.com previously reported, late last year, grousing on Instagram that "being sick is no fun" and imploring her fans to "use bug spray."
The actress, sources told Radar, "is convinced that she can beat this, but has not been doing so well these past couple of weeks.
"She doesn't understand why this is happening to her," the source said, "and feels that the timing 'just sucks' because she was finally 'getting her s**t together.'"