Exclusive
Twisted Sister? Khloe Kardashian Accused Of Being A 'Bad Influence' On Kylie Jenner -- From Plump Lips To Partying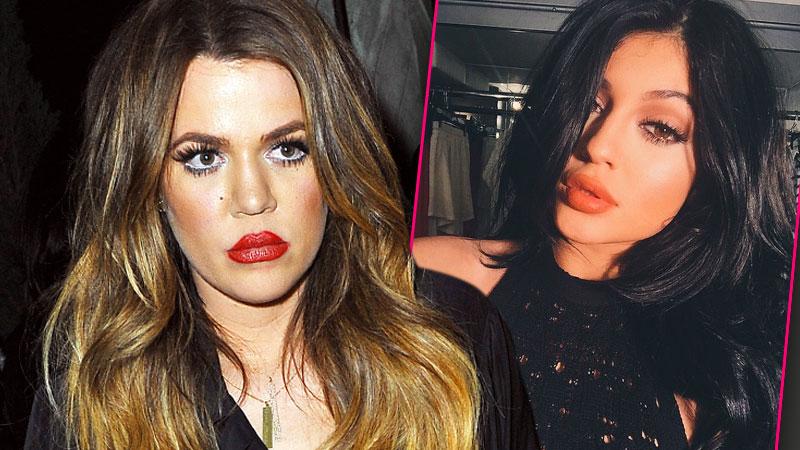 From partying all night to flaunting super-plump lips, Khloe Kardashian lives life by her own rules. But is it really the best example for her younger sister? RadarOnline.com has learned that Khloe is being accused of being a bad influence on her half sibling, Kylie Jenner, 17, as the teenager spirals more and more out of control.
Kylie recently said Khloe was a "huge mother figure in my life," but insiders tell RadarOnline.com that her emulation has gone too far.
Article continues below advertisement
According to one source, Kylie got lip injections after her older sister took the plumper plunge, and her dad Bruce was livid.
"Bruce thinks Khloe's decision to get cosmetic filler in her lips influenced Kylie to get it done also," a source told RadarOnline.com. "For a teenager to get lip injections is just tremendously sad to Kylie's dad."
Momager Kris "told Bruce Kylie really wanted to get it done," the insider said. "Bruce wishes Khloe would have talked Kylie out of it."
Kylie insists her new look is all-natural, but according to the source, "It's also disturbing to Bruce that Kylie is openly denying having it done. Claiming it's lip liner is just ridiculous."
Members of the Kardashian and Jenner family have growing concerns about Kylie in recent months, particularly where her relationship with 25-year-old rapper Tyga is concerned.
Sources told RadarOnline.com Bruce is also alarmed over the racy photos she has posted on social media which display her noticeably larger breasts and lips. A family insider tells RadarOnline.com, "He told her that she is not an adult and needs to stop acting like she is some sex goddess."