Exclusive
Face-Off! Kylie Jenner & Sister Kim Kardashian Fighting Over Rumored Boyfriend Tyga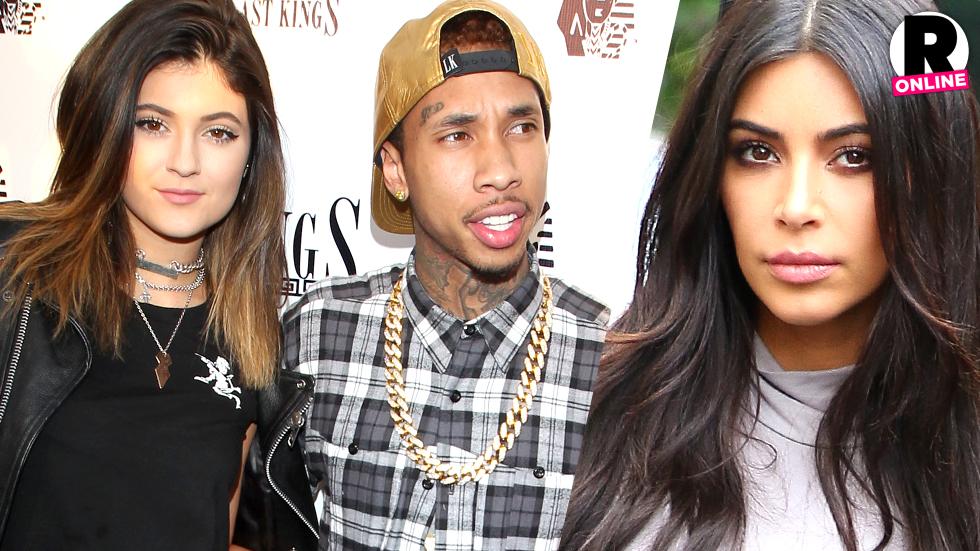 The Kardashian family continues to crumble! In the latest round of the feuding family's breakdown, Kylie Jenner and sister Kim Kardashian got into a heated argument over Jenner's relationship with bad boy rapper Tyga, a Kardashian family insider tells RadarOnline.com exclusively.
"Kylie doesn't want Kim's advice and told her that she is the last person to ever give advice on relationships," the source says.
Article continues below advertisement
"Kylie's other sisters are just accepting this now because they recognize that he has her best interests in mind and they also see that she really cares about him."
Although they have not confirmed their relationship since being spotted together in Oct. 2013, the source tells RadarOnline.com, "As soon as she turns 18, this will no longer be a factor."
Do you think that Kim Kardashian is the right person to try and give Kylie Jenner relationship advice? Let us know in the comments below.