Exclusive
So Over It! Kate Gosselin's Ex Jon 'Doesn't Care' About Her Reported Romance With Millionaire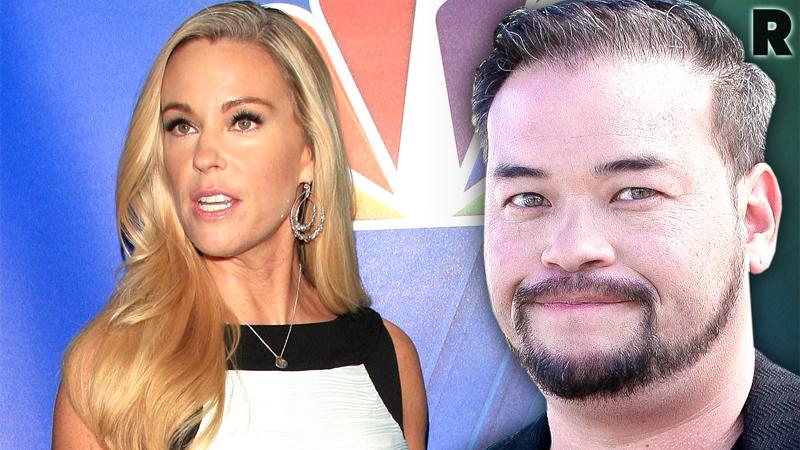 Kate Gosselin may reportedly be dating a millionaire mogul— but her cash-strapped ex Jon is hardly jealous, insiders tell RadarOnline.com.
"He doesn't care, honestly," a friend of the 37-year-old aspiring deejay tells Radar. "He never talks about it. He doesn't care what she does as long as it doesn't negatively affect the kids."
As Radar previously reported, the Kate Plus 8 star, 39, allegedly began dating Dreamstime co-founder Jeff Prescott, 51, several months ago.
Article continues below advertisement
While he neither confirmed nor denied his relationship with the Celebrity Apprentice reject, Prescott called her a "loving, caring mother" in an exclusive interview with Radar on Wednesday.
The philanthropist, who has homes in Massachusetts, New York and Tennessee, also referred to Jon as a "deadbeat father."
But Jon's friend swears he's far from a bad dad.
"Jon is not a deadbeat. He loves his kids and does whatever he can for them," the insider argues. "He's not the primary breadwinner, which isn't a surprise to anybody, but he takes parenting very seriously."
Jon and Kate have been at odds since their bitter 2009 divorce. Last year, Jon lashed out at his former wife for signing her kids onto more episodes of Kate Plus 8. Kate recently claimed she has no relationship with Jon, and seemed to slam his parenting efforts.
"Some of the kids visit him and some don't," she said.