Blame It On The Chupacabra! Home-Rehabbed Johnny Depp Uses Make-Believe Beast As Excuse For No-Show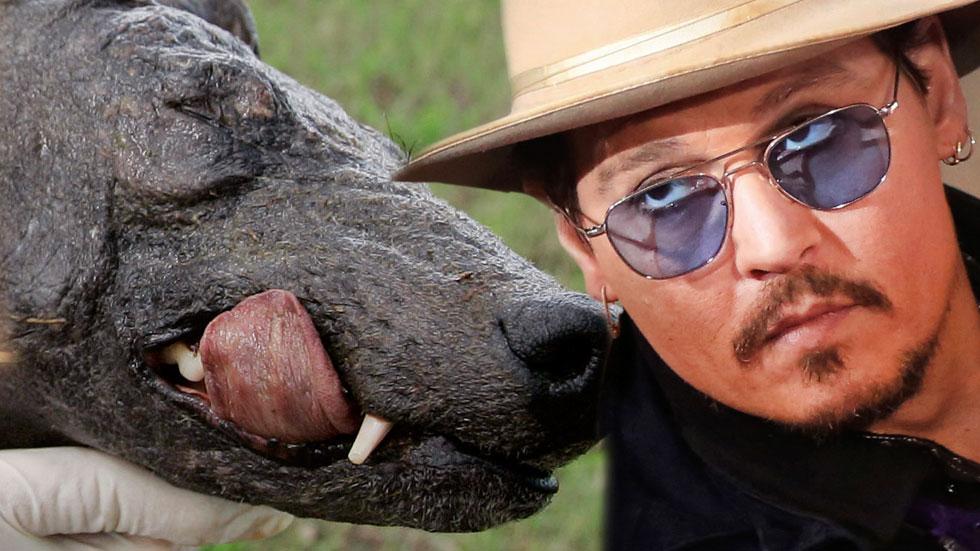 Johnny Depp, after a purported drinking relapse months back, blamed a missed media conference in Tokyo on Tuesday on a Chupacabra attack.
The 51-year-old, in Japan to promote his new film Mortdecai, told reporters Wednesday, "I was attacked yesterday morning by a very rarely seen or experienced animal called 'chupacabra.'
"I fought with it for hours: they're very persistent, very mean. And I'm pretty sure it came into my suitcase. I threw him off the 23rd floor, so we'll never see him again. Thank you for understanding."
Article continues below advertisement
While the tongue-in-cheek explanation was amusing -- Depp purportedly was actually suffering from a cold -- the no-show from the usually-reliable actor might have sparked some concerns: After a slurred, profanity-laced speech during the Hollywood Film Awards in November, sources last month told The National ENQUIRER that Depp relapsed in battling his alcohol demons.
And after Depp missed the Dec. 8 premiere of his movie Into The Woods, he was compelled by family, friends and associates to seek help. Sources said he tried a home rehab program to set things straight.
The quirky Hollywood veteran, in 2013, told Rolling Stone that he never had "the physical need for the drug alcohol," but more of a "self-medication.
"I just decided that I pretty much got everything I could out of it. I investigated wine and spirits thoroughly, and they certainly investigated me as well, and we found out that we got along beautifully, but maybe too well."