Balding John Travolta Makes Late Night Pal With Handsome Gym Gent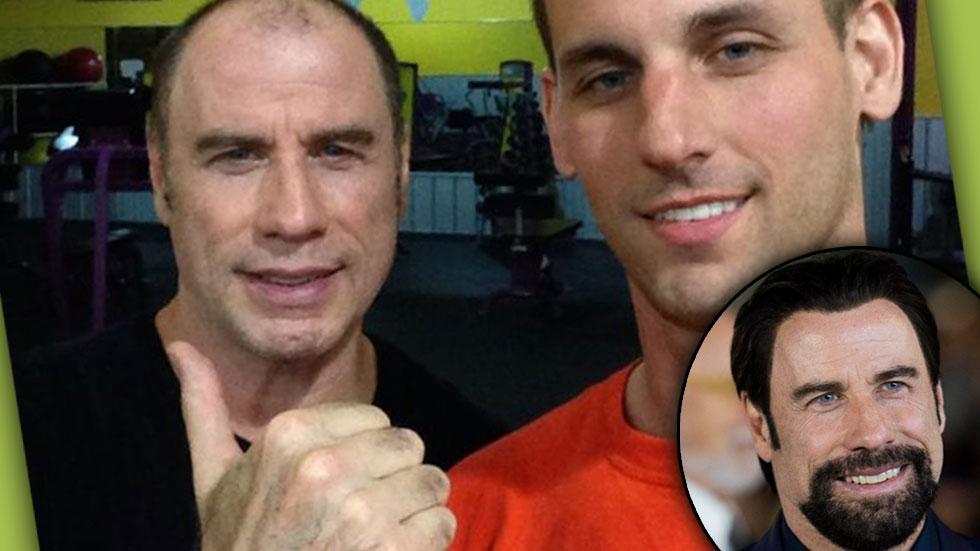 John Travolta sported a drastically different look on top, showing thinning hair in a selfie snapped by a Reddit user who spotted the A-list actor during a late night workout at a Florida gym.
A user under the Reddit account "jnitsuj" wrote, "I thought I was at the gym by myself at 3am, then this guy comes up to me and introduces himself," with an attached pic of himself with the 60-year-old Grease star.
Article continues below advertisement
The run-in occurred at a Planet Fitness location in Florida. A separate Reddit user said that the poster in the image with Travolta, jnitsuj, initially deleted a note describing the run-in, how in an extended discussion, the massage aficionado was peppering the Reddit user with questions about his personal life, and mentioned his own passion for his collection of jets.
"I was really confused at first and got really choked up," the man wrote. "It was surreal for a moment."