Grease Frightening! John Travolta Debuts New Facial Hair In Brazil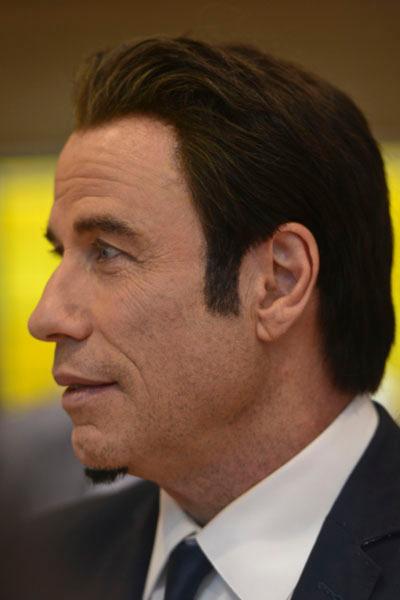 John Travolta is not necessarily known for having Hollywood's best hair.
Now, during a trip to Rio de Janeiro to film a cachaça commercial, the toupee-wearing star showed off a new hair "don't" -- this time, on his face.
The small, shockingly black goatee appeared glued on at worst and off-center at best as John gamely posed with fans after a Bebel Gilberto concert at the Fasano Hotel in Rio on Wednesday night.
Article continues below advertisement