Gia Giudice Promotes New 3KT Music Video After Stepping Into 'Mother Role' For Jailbird Teresa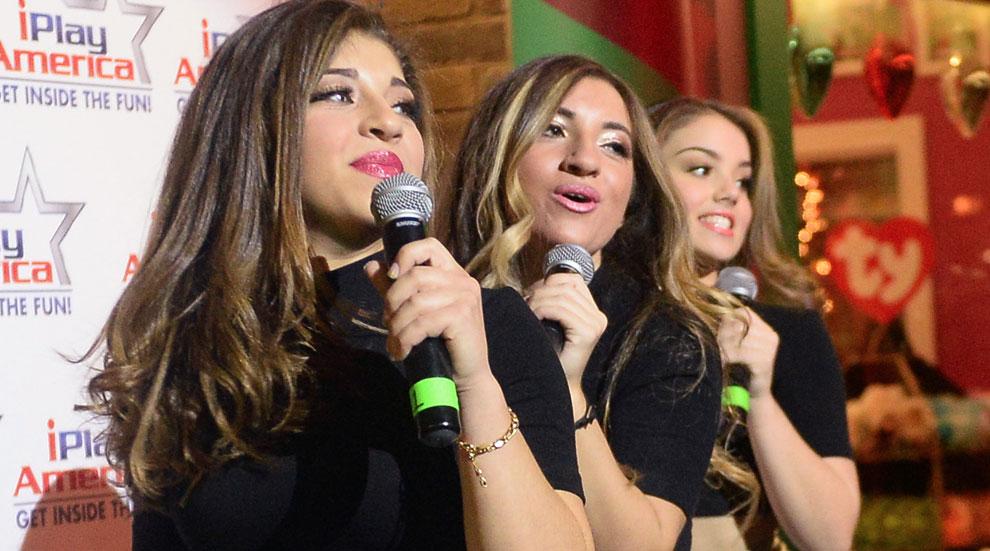 While Teresa Giudice serves her 13-month prison sentence, oldest daughter Gia prepared for a close-up for her girl band's latest music video.
The 14-year-old donned a simple white T-shirt and black leggings for the video, which was shot in her family's lavish mansion.
"Get ready for our next music video and a glimpse inside Gia's world!" 3KT announced on their Instagram.
While Gia remains strong for her family, she has also expressed some worry over her mother's punitive absence. Just before Teresa checked in to prison, Gia shared an anxious tweet: "Can't sleep, too much stuff on my mind."
Article continues below advertisement
http://instagram.com/p/yFSQqEpeVV/?modal=true
Luckily, the young reality princess keeps busy with her music.
http://instagram.com/p/yFWeQspeb4/?modal=true
As for life at home, Gia is "stepping into the mother role" for her sisters Milania, 9, Gabriella, 8, and 3-year-old Audriana, an insider revealed. "It comes naturally since even when Teresa was around Gia was frequently responsible for disciplining her siblings."
This weekend's shoot took place shortly after Gia and the Giudice family made their first trip to Connecticut to visit the Real Housewives of New Jersey star in prison.
http://instagram.com/p/yFTznHJeXk/?modal=true
Chances are the budget for this video shoot will be a lot smaller than the last one. Last October, the girls' management company Xist Talent dropped $5,000 on their racy debut "Circus" video.