Exclusive
Speak Up, Tom! Former Scientology Bigwig Demands Cruise Comment On Wiretapping Claims: 'It Needs To Be Addressed'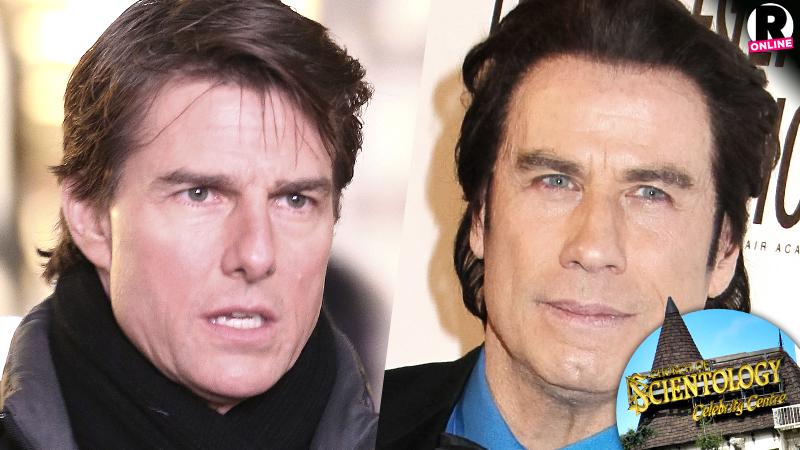 Could a new documentary about Scientology secrets be the end of the church once and for all? Amid new claims in the film, Going Clear, that Scientologists wiretapped the phones of Tom Cruise's ex, Nicole Kidman, former Scientology bigwig Karen de la Carriere is speaking out to RadarOnline.com exclusively to demand that Cruise and other high-level Scientologists like John Travolta address the bombshell claims.
Article continues below advertisement
Going Clear paints an interesting and never-before-seen picture of Cruise's second marriage. According to early reports, it asserts that Kidman, a Catholic, persuaded Cruise to distance himself from the Church of Scientology throughout the 90s, despite church leader David Miscavige being a good friend and the best man for their wedding. Miscavige, reportedly enraged, then assigned Marty Rathbun to instigate a breakup, the film claims.
Miscavige allegedly hired a private investigator and wiretapped Kidman's phone while simultaneously keeping Cruise under careful watch, auditing his every move. Rathbun has said that the church "re-educated" Cruise's adopted children, Connor and Isabella, to reject their mother and allow Cruise to reclaim custody.
De la Carriere, the ex-wife of Scientology president Heber Jentzsch, told Radar, "Going Clear lays down the gauntlet for Tom Cruise and John Travolta. The documentary is essentially an open letter to both of them. Both men are essentially the face of the church, and are widely popular within the organization."
Article continues below advertisement
"How are they going to respond? It needs to be addressed," she continued. "Especially the allegations that Nicole Kidman's telephone were wire tapped. Tom Cruise was happily married to Nicole for a very long time, and then all of a sudden, they were divorced. They might have remained married had it not been for Scientology."
Following their divorce in 2001, Cruise became more active in the Church of Scientology, eventually becoming Scientology's Hollywood spokesman.
During the final credits, Going Clear notes that both Cruise and Kidman refused to be interviewed for the film.
Going Clear is scheduled to air on HBO in March.
A spokesperson for the Church of Scientology told Radar: "The Church of Scientology has not seen the film, but from what we do know, it is bigoted and filled with bald faced lies from discredited sources. The accusations made in the film are entirely false and alleged without ever asking the Church. As we stated in our NY Times ad, Alex Gibney's film is Rolling Stone/UVA redux. Mr. Gibney repeatedly refused to give the Church any of the allegations he intended to air. Contrary to his assertions, he did not ask to interview multiple Church representatives."