Defiant Behind Bars! Bernie Madoff Says His 'Pain' From Loss Of Son's Lives Is Worse Than The Victims' He Cheated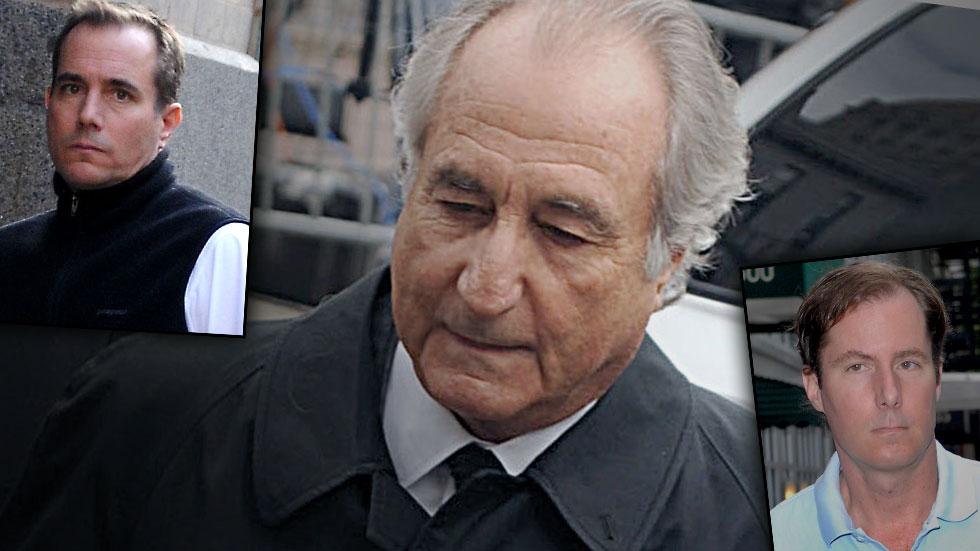 From behind bars, Bernie Madoff continues his disregard for the victims of his crimes, telling the trustees working to recover money for them that the damage he inflicted on them is "nothing" compared to his pain of losing his two sons.
The Ponzi schemer sent an email to NBC in response to the trustee representing his victims, detailing how much he has suffered with the destruction of his family and claims that his pain is far greater than anything anyone else has felt.
Article continues below advertisement
Madoff's son Mark committed suicide in 2010, on the second anniversary of his father's arrest and his son Andrew died in September from cancer.
Refusing to admit guilt or that his family had knowledge of his schemes, Madoff continued to defend his family's claims of ignorance.
"As difficult as it is for me to live with the pain I have inflicted on so many, there is nothing to compare with the degree of pain I endure with the loss of my sons Mark and Andy," Madoff wrote.
"I live with the knowledge that they never forgave me for betraying their love and trust."
Madoff wrote expressing how his "betrayal" ultimately was not anything the sons could forgive.
"As much as I try to reach out to them in an attempt to explain the circumstances that caused my betrayal they could not find it possible to forgive me. I do understand their unwillingness. The fact that I was trying to protect our family by sheltering them from any knowledge or involvement in my wrongdoing still fails to allow me to forgive myself."
Article continues below advertisement
Madoff also writes that contrary to what the trustee claim, his sons were not privy to his business dealings, that they were not unfairly compensated and also that the company was profitable.
He also stated that he wanted to "remind everyone" that the civil litigation against his sons was dismissed and "the judge lambasted the trustee for his baseless claims and unnecessary harassment of my son's sic."
Madoff is serving a 150-year sentence for his crimes.