Hollywood Hall Of Shame! 15 Celebrities With Criminal Pasts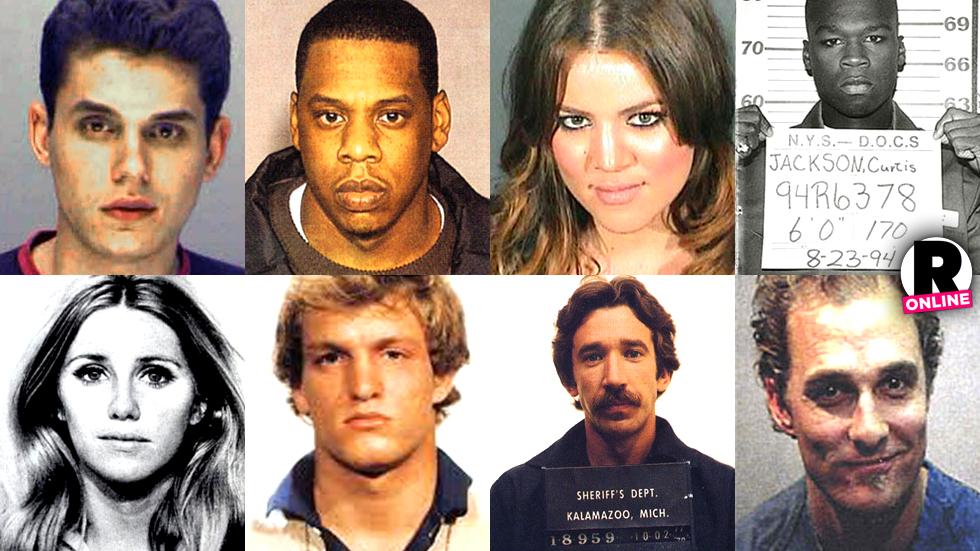 Before they were walking the red carpet, some celebrities were doing the perp walk! Take a look at who tussled with the law before they hit it big.
Article continues below advertisement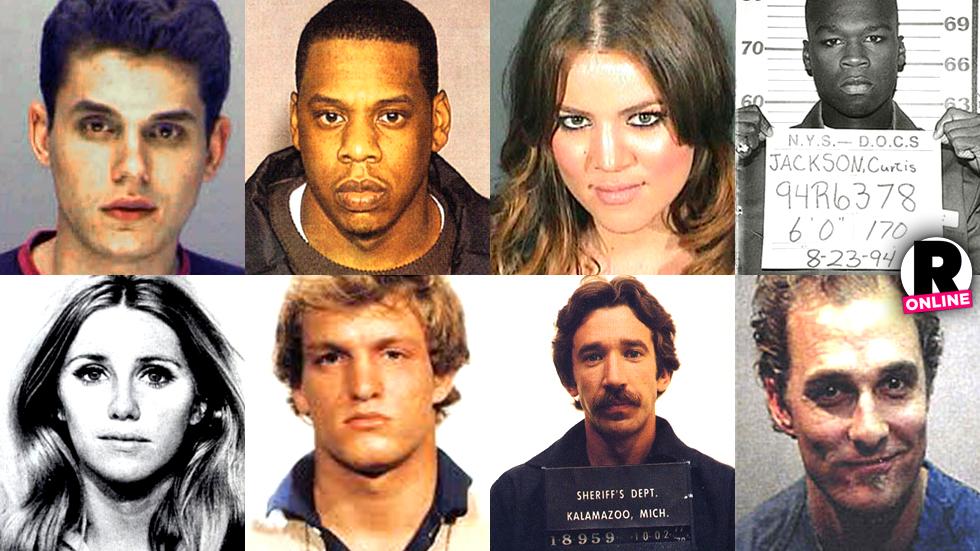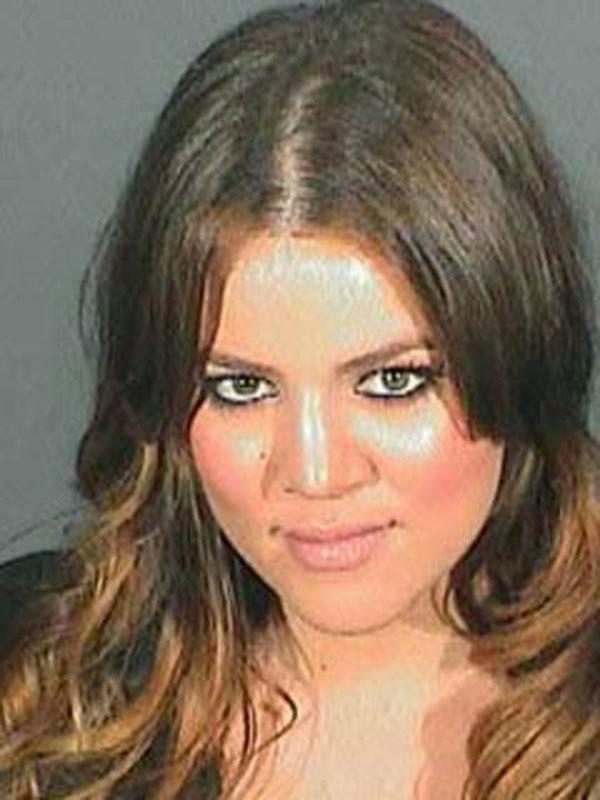 Before she became a reality TV icon, Khloe Kardashian was arrested for DUI. After being arrested in March 2007 and sentenced to three years of probation, the reality TV star failed to complete her roadside cleanup duty. It landed her in jail…for less than three hours, as part of a 30-day sentence.
Article continues below advertisement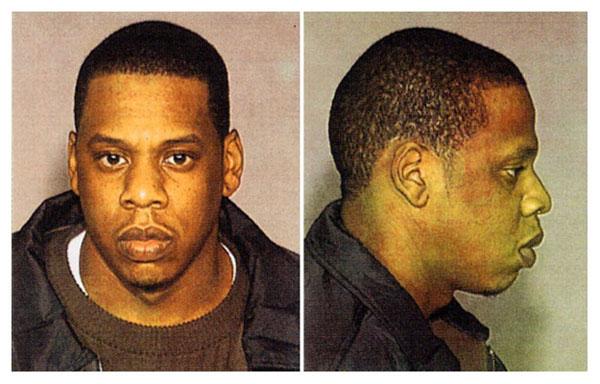 Now, he has the president on speed dial, but back in the day Jay Z was a drug dealer, a past that he openly admits. He was also arrested in 1999 and charged with allegedly stabbing a record executive. The rapper pled not guilty but later pled guilty to a misdemeanor and was handed three years' probation.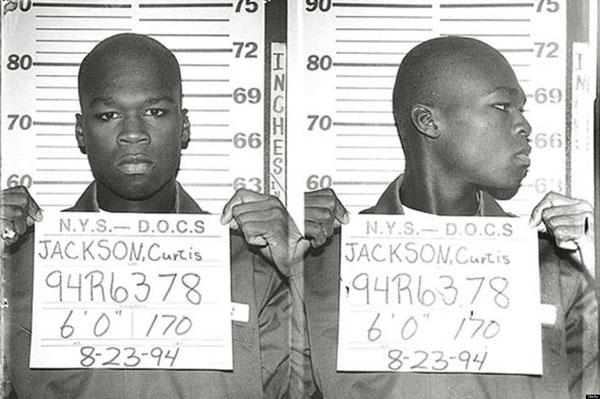 Some rappers just don't talk the talk; their lyrics are a reflection of the fact that they've walked the walk. So it's no surprise that before he hit the big time with his 2003 album "Get Rich Or Die Trying," 50 Cent was a drug dealer. When he was 19, he pled guilty to selling heroin and crack cocaine.
Article continues below advertisement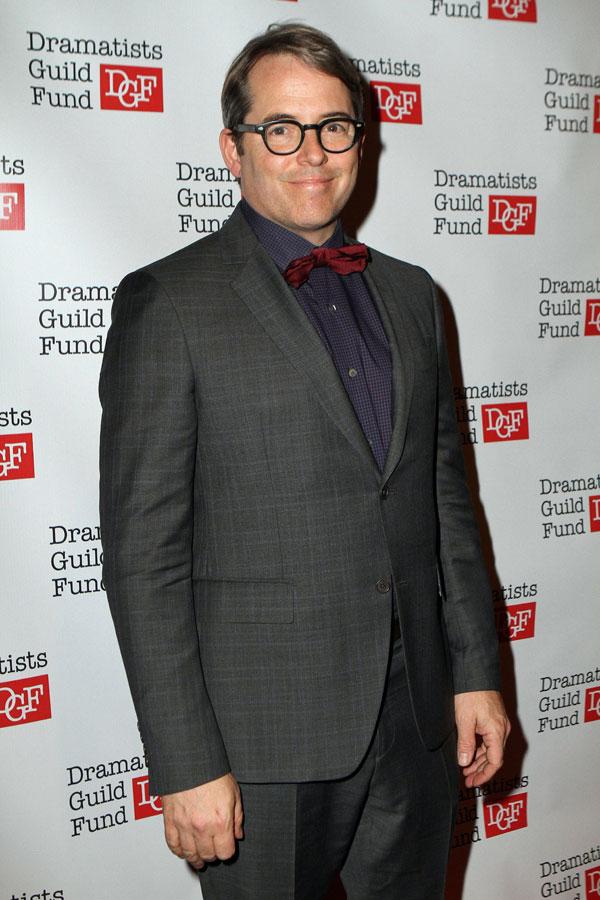 Believe it or not, Matthew Broderick has actually killed someone – two people in fact. The actor was on vacation in Northern Ireland in 1987 when a tragic accident occurred; the BMW he was in veered into the opposite lane and smashed head-on into another car killing the driver and her mom. He was charged with causing death by dangerous driving, but was ultimately convicted of careless driving and fined just $175.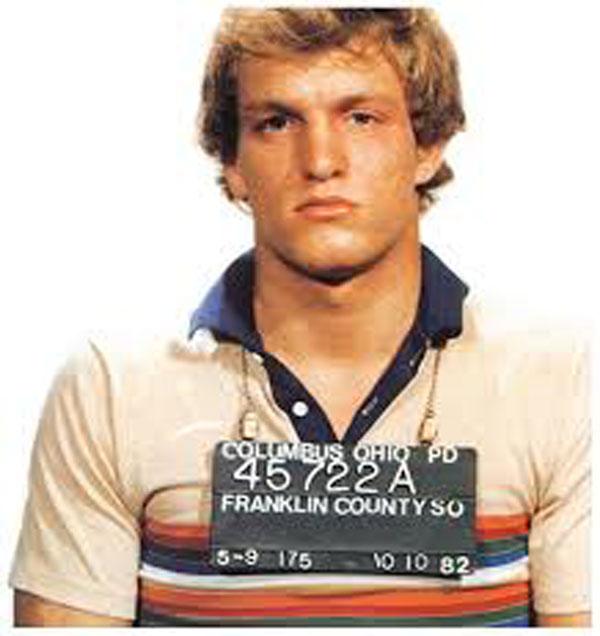 Long before he was in Cheers, and a lifetime before he played a cop in the HBO hit True Detective, Woody Harrelson was arrested. It was 1982, he was 21 and he was charged with disturbing the peace – in particular dancing in the middle of a busy road. He paid a fine and went free.
Article continues below advertisement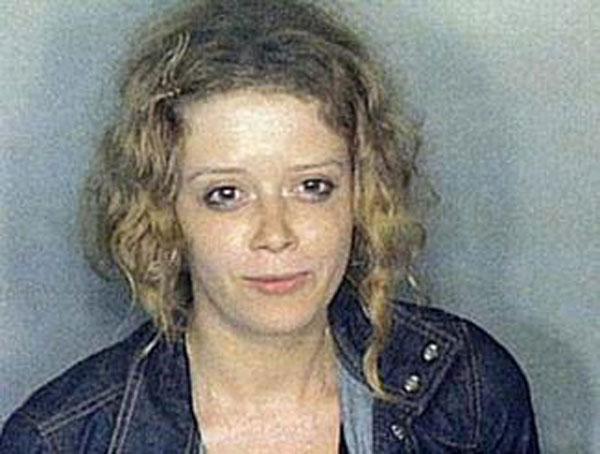 Orange Is The New Black and no one knows that better than Natasha Lyonne who appears in the hit series. Her arrest record is especially long. Before she cleaned up her act she was arrested for DUI (more than once), and for allegedly verbally threatening her neighbor and threatening to molest the neighbor's dog, among other things. The dog charges were dropped after she attended in-treatment rehab.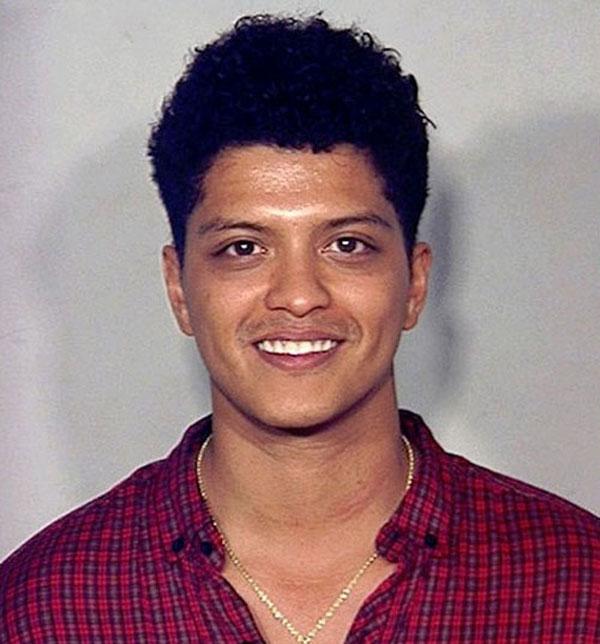 Just as his star was rising, Bruno Mars was arrested for felony cocaine possession in Las Vegas in 2010. The charges were eventually dismissed and wiped from his record after he completed more than 200 hours of community service, paid a $2,000 fine and completed eight hours of drug counseling. In a 2013 GQ interview, the singer said, "I try every day to forget and keep pushing."
Article continues below advertisement
mcconaughey2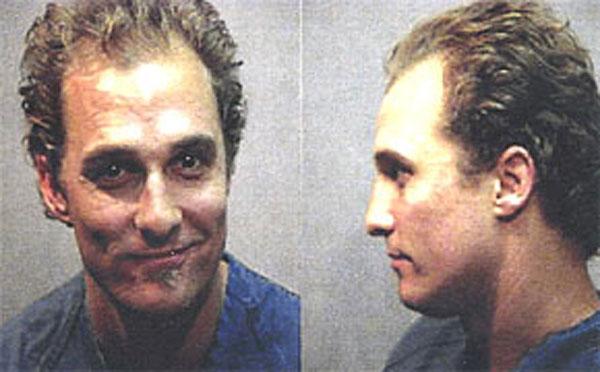 Yes, Matthew McConaughey was famous when he was arrested in 1999 but it's a funny story and there is a generation of fans who have probably never heard it. In 1999 the Dallas Buyers Club and True Detective star was arrested and charged with possession of marijuana. Police came to his Austin, Texas home after a noise complaint, to find the actor playing the bongo drums, in the nude. The local prosecutor dropped the charges over lack of evidence, but the story will live on forever.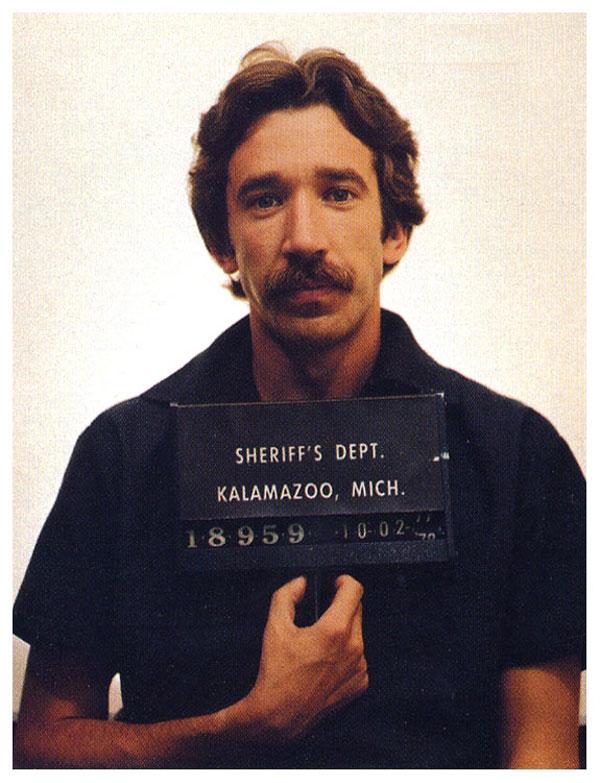 In 1978 – long before he became a family-friendly household name – Tim Allen was arrested in a Michigan airport for possession of cocaine. He received a reduced sentence after testifying against his accomplice and was slapped with eight years in federal prison, of which he served just 28 months.
Article continues below advertisement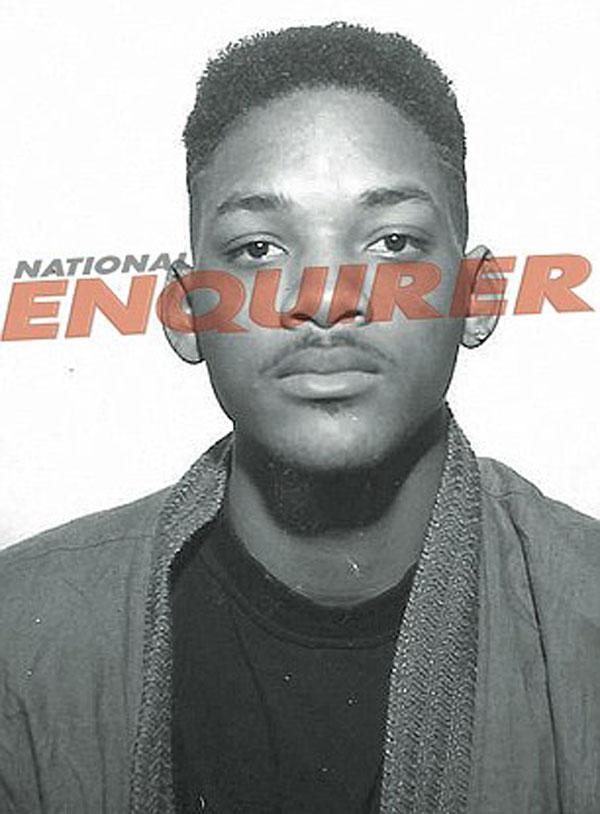 "It was the worst night of his life. He wants to forget it ever happened." That's what a source told The National ENQUIRER about Will Smith spending a night in a Philadelphia jail in 1989 after being arrested for aggravated assault, criminal conspiracy, simple assault and recklessly endangering another person. The charges – which were later dismissed – were connected to an alleged assault of a man who nearly lost the sight in one eye as a result.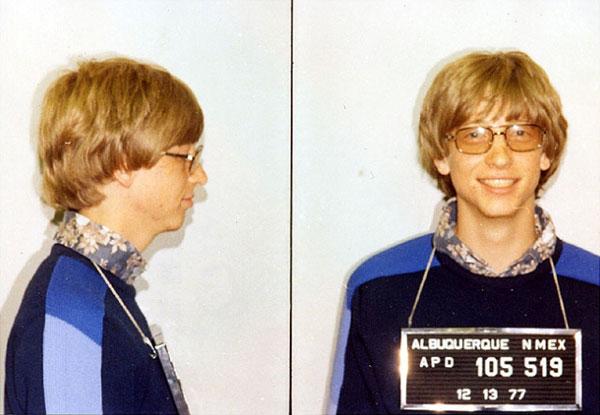 A clean-cut, nerdy, philanthropist he may be, but computer giant Bill Gates was once arrested and posed for a mug shot. It took place in Albuquerque, N.M. in 1977 when he was pulled over for a traffic violation. Other details of the case have been lost over time.
Article continues below advertisement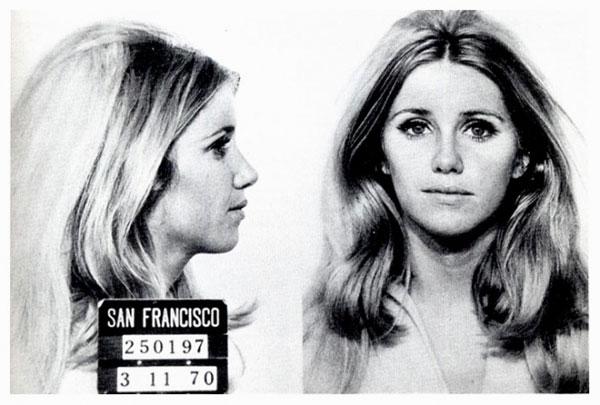 "My husband had abandoned me, I wasn't working, had no money and my son had been in a car accident and spent three months in a hospital." That's why Suzanne Somers says she knowingly wrote bad checks amounting to $100 back in 1970. Aged 19, she was arrested in San Francisco and the charges were dropped when she paid the money back.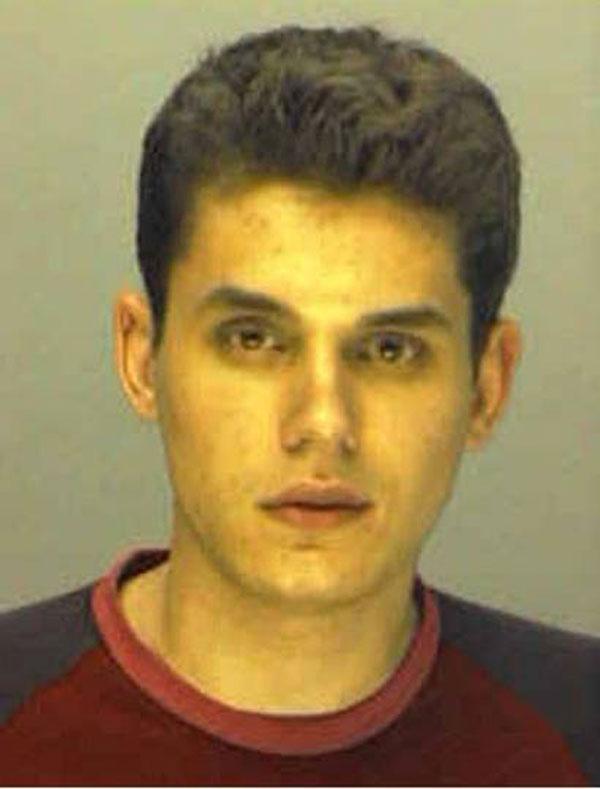 Nope, John Mayer was not arrested for being a ladies' man and a player. In 2001 he was arrested in Atlanta, Ga. for driving with a suspended license.
Article continues below advertisement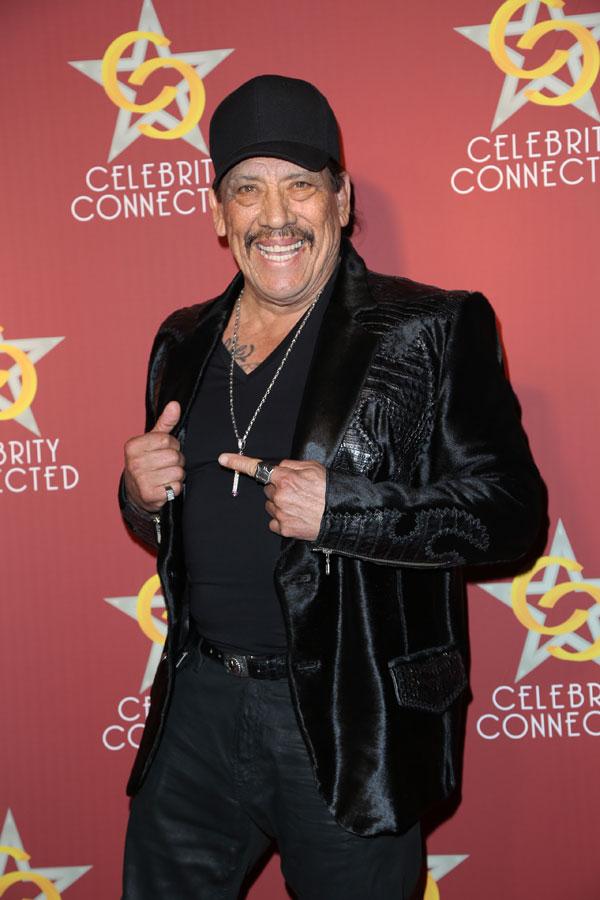 He looks scary and often plays a meanie onscreen but behind that menacing face Danny Trejo hides a genuine criminal past. The Machete actor is a former gang-banger who spent time in prison and admits to an assortment of crimes including robbery and drug dealing.
Charles-S- Dutton-hollywood-criminals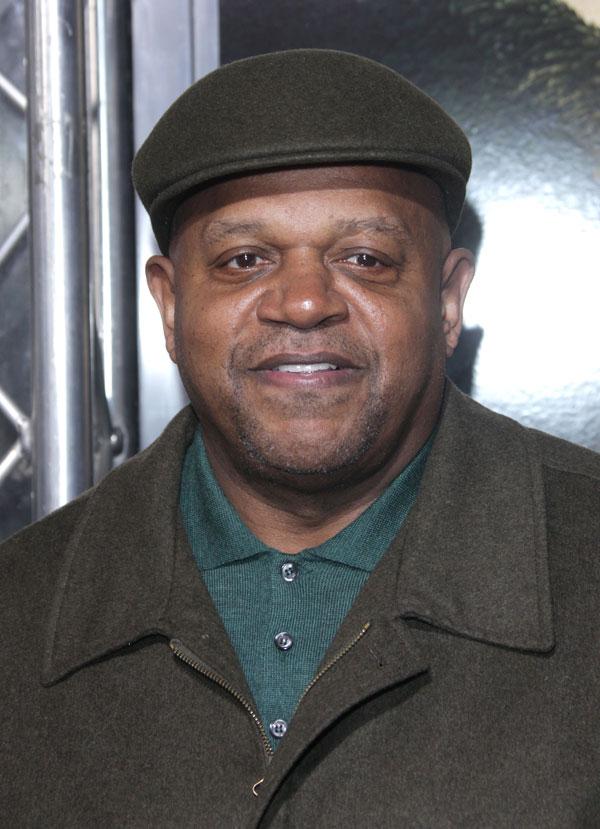 Charles S Dutton is more likely to play a cop or someone's dad but when he was a teen and in his 20s he spent time in prison. When he was 17 he got into a fight, which led to the death of a man. He was charged and convicted of manslaughter and, after seven years behind bars, was released and arrested for possession of a deadly weapon. He went back to prison for another three years and spent time in solitary confinement.