Angelina Jolie 'Hurt' & 'Upset' Over Golden Globes' Snub Of 'Unbroken'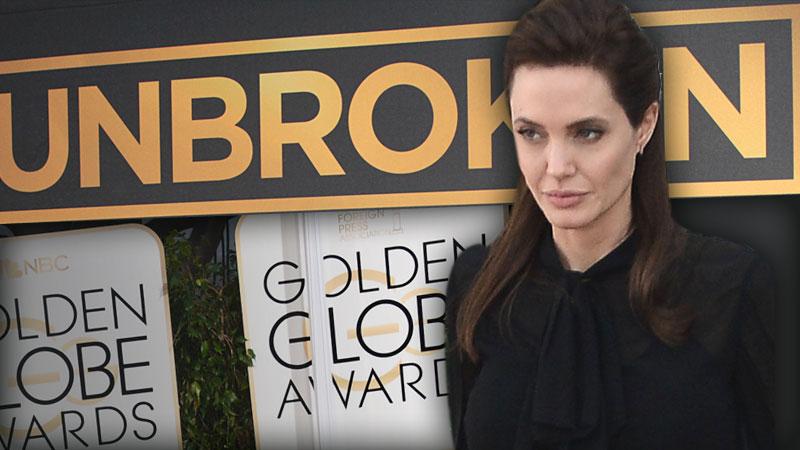 Angelina Jolie is still nursing the wounds that she and her latest film Unbroken were snubbed by the Hollywood Foreign Press Association for Golden Globe nominations, as award season heats up.
"Angelina's hurt," an insider told the NY Post. "She's been upset that the film was overlooked."
One source with the Hollywood Foreign Press Association said that the organization's core values have shifted to favor content over celebrity in recent years, and that voters just didn't think the Hollywood humanitarian's latest effort made the cut. (In another cruel twist, the HFPA actually announced it was nominated before retracting the statement last month.)
Article continues below advertisement
Despite the snub, the film, a biopic about Olympian-turned-war prisoner Louis Zamperini, has been lauded by the AFI Awards and the National Board of Review, giving it a glimmer of hope as Oscar nominations are scheduled to be announced Thursday.