'Tabloid Fodder': Alan Dershowitz Legally Challenges Accuser In Prince Andrew Sex Scandal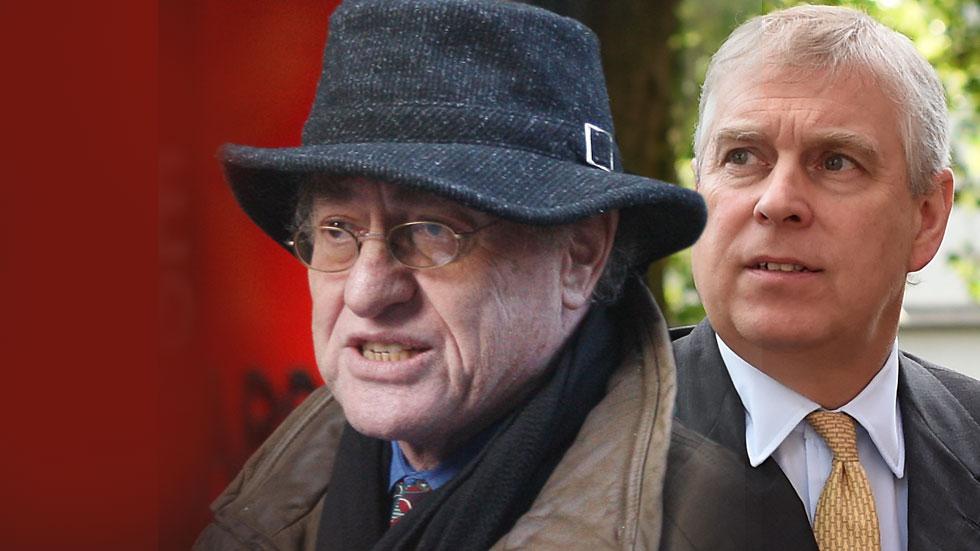 Famed lawyer Alan Dershowitz is fighting back in court against a woman who claims he and Prince Andrew had sex with her when she was just 17 and involved in a sex slavery circle organized by the royal's billionaire pedophile pal, Jeffrey Epstein.
It's the latest salvo in the long and bitter court battles relating to Epstein; Dershowitz, a Harvard law professor who was a member of O.J. Simpson's legal "Dream Team," filed a motion in federal court late Monday asking the judge to strike the "scurrilous allegations" from the complaint filed last week.
Article continues below advertisement
The U.S. government — not Dershowitz or Prince Andrew — are the defendants in the women's lawsuit, but Dershowitz wanted to be added as an intervenor, so he can vindicate himself of charges he called "absolutely outrageous" and "categorically false."
"I don't know who she is: I've never seen her, I've never met her, I don't know who she is, and her lawyers have to know this!" Dershowitz told Matt Lauer Monday morning. "I am completely and absolutely innocent of all these charges."
By late Monday, Dershowitz had filed a motion in U.S. District Court in Miami to strike the language from the complaint, saying not only was it "outrageous and impertinent," but it was irrelevant to the accusers' lawsuit against the government.
The four women claim federal prosecutors violated the law by not conferring with the victims when making a "sweetheart" plea deal with Epstein, that ended an FBI investigation of his alleged human trafficking.
Article continues below advertisement
"The allegations against Prof. Dershowitz have absolutely nothing to do with whether the United States government violated its duty to confer with the Plaintiffs prior to entering into the non-prosecution agreement with Jeffrey Epstein, and, if so, what remedies might apply," Dershowitz's motion says. "Because those are the issues to be adjudicated by the Court in the underlying lawsuit, it is apparent that the broadside against Prof. Dershowitz was ginned up for reasons having nothing to do with the merits of this case.
"Prof. Dershowitz must be given the opportunity to defend himself through intervention in this action."
Dershowitz accuses the lawyers of naming him and Andrew "as quotable tabloid fodder" to get attention that has led to "a media firestorm" to his detriment.
"Specifically naming Prof. Dershowitz, and identifying him as Mr. Epstein's counsel, Plaintiffs' counsel allege that Jane Doe #3 was 'required' to have sexual relations with Prof. Dershowitz 'on numerous occasions while she was a minor,' and, in addition, that Prof. Dershowitz was 'an eyewitness to the sexual abuse of many other minors," the Dershowitz motion says.
Dershowitz noted that he is "married and has three children and two grandchildren."
He told Lauer he was with his family at the time he allegedly had sex with the teen on a Caribbean island and at a New Mexico ranch.