Exclusive
Dishing Up Drama! 'Desperate' Teresa Giudice Not Getting Spinoff Cooking Show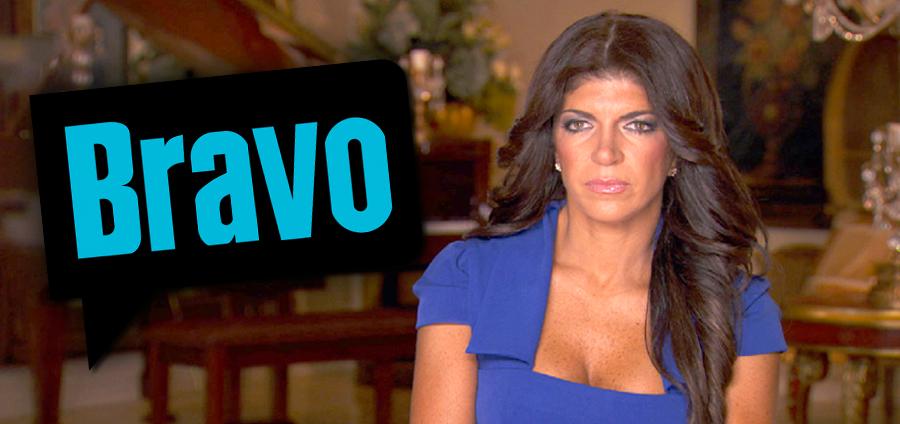 Convicted felon Teresa Giudice is still caught up in lies, RadarOnline.com has learned. Despite new reports that the disgraced mother of four is getting a Bravo cooking show once she gets out of prison, sources tell RadarOnline.com those reports are totally false, and she's desperate to stir up some work!
Online reports on Tuesday stated Teresa had landed a cooking show with Bravo, but a rep for Giudice tells RadarOnline.com it's simply "not true."
Article continues below advertisement
An insider said, "Teresa hasn't been offered any new projects with Bravo. In fact, there is a lot of bad feelings where Bravo and Teresa are concerned. The network feels used, and was stunned Teresa said in court documents that the show was a sham.
"Bravo would never sign Teresa up for her own show after everything that has gone down!" the source continued. "It seems like someone that was once close to Teresa is now floating false stories about her, hoping to get back in good favor with her. It's not going to work."
Meanwhile, Giudice is "desperately trying to figure out how she is going to pay off the remainder of the $210,000 restitution," the source said. "With no new job offers out there, it's going to be very hard for Teresa to come up with the money!"
Do you think Teresa deserves a spinoff or should the convicted felon stay off the air? Let us know in the comments!