More Jersey Drama: Teresa And Joe Ordered To Keep Their Finances Separate In Latest Legal Docs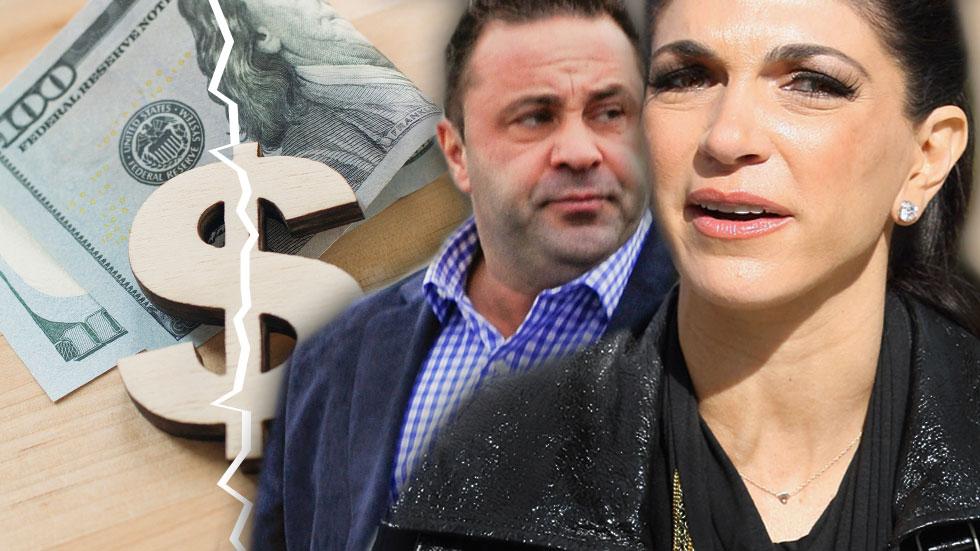 No more joint accounts!
Disgraced The Real Housewives of New Jersey stars Teresa and Joe Giudice have been ordered to keep all their finances separate from now on, RadarOnline.com has exclusively learned.
As RadarOnline.com has extensively reported, Teresa was sentenced earlier this month to 15 months in prison while her husband Joe got hit with a 41 month sentence for wire and bankruptcy fraud.
And now, according to court documents filed Oct. 2 in New Jersey, a federal court judge has also stipulated as part of the sentence that the married couple must "maintain separate personal and business bank accounts" from the time of the sentencing up until both of their probations expire. They will not be allowed to have a single joint account.
MORE ON:
The Real Housewives of New Jersey
Article continues below advertisement
Further, Teresa—who has four daughters with Joe--has been ordered to serve her time at a facility near her family, as the judge's order reads, "the court will recommend an institution close to the deft's home address."
Teresa, 42, is to serve two years probation, cooperate with the IRS, have restrictions on the amount of new debt she can incur and disclose all self-employment and business income.
According to the legal papers, Joe, also 42, who is not a U.S. citizen, has been ordered to refrain from drinking or taking any drugs, "cooperate with Immigration & Custom Enforcement," serve his time at a prison located near his family, voluntarily surrender once his wife has been released and also participate in a alcohol program in prison that the court recommends.