Boozing It Up! Scott Disick 'Wasted' At Hollywood Bash Days After Kourtney Gives Birth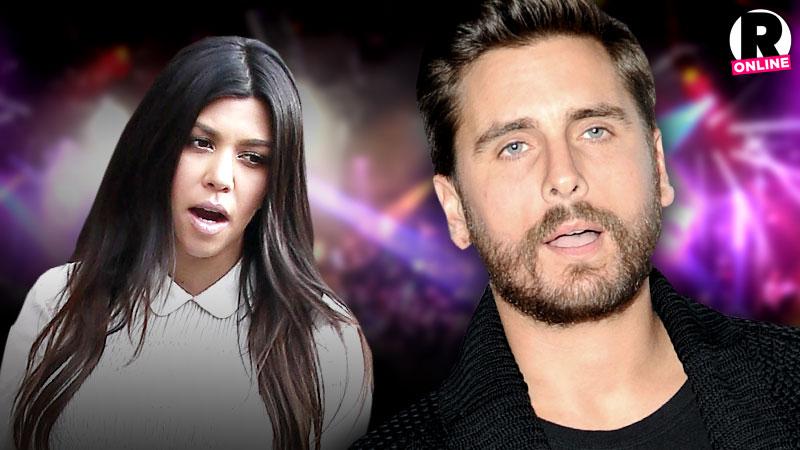 New Year's Eve has come early for Scott Disick, as the three-time baby-daddy was caught partying at a Hollywood Hills lingerie bash just three days after Kourtney Kardashian gave birth to the couple's third child, according to a new report.
On Dec. 17, as Kardashian was home taking care of the couple's three children, Mason, 5, Penelope, 2, and their newborn son Reign, Disick, 31, snuck off to private mansion in the Hollywood Hills for a "lingerie bash," a source tells Life & Style Magazine.
Article continues below advertisement
The worst part of it all is that he lied to his 35-year-old reality star baby-momma, the report claims.
"He told her he had to go out with French Montana," the source says. "He just wanted to go get wasted."
According to the source, Disick, who has been publicly battling his demons since being admitted to rehab over the summer following a hospitalization for alcohol poisoning, reportedly achieved his goal of getting drunk.
"He looked so out of it and was around women wearing nothing," the source tells the magazine.
As RadarOnline.com reported yesterday, the reality couple of Kourtney & Khloe Take The Hamptons are at odds over whether or not Disick should be allowed to celebrate New Year's by "one last time," as his resolution to Kardashian is that he is going to stay sober for 2015.
Do you think that Scott Disick will be able to stay sober for 2015? Let us know in the comments below.
Watch: Kourtney confronts Khloé and Kim about drinking in front of Scott