Exclusive
Explosive Interview! Former Scientologist Claims Church Came Between Tom Cruise & Nicole Kidman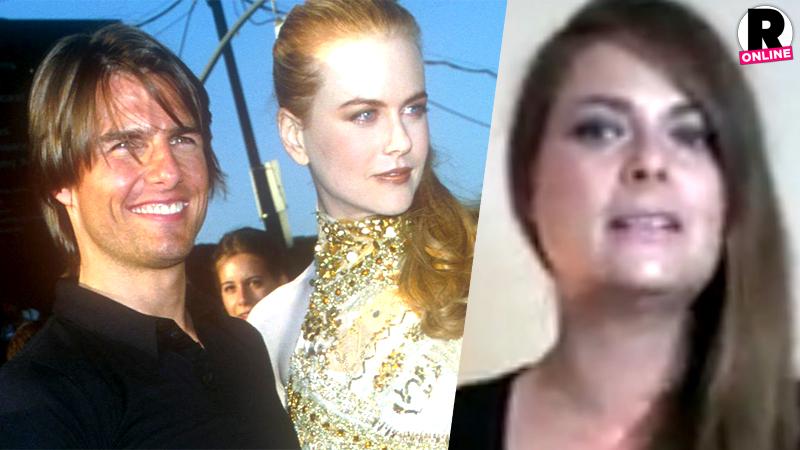 Article continues below advertisement
Llewellyn, Jason Lee's ex-wife, met the couple when Lee was filming Vanilla Sky with Cruise in late 2000 and early 2001.
"I had been told Tom was a Scientologist but I had never seen him there," Llewellyn told Radar. "When they started working on Vanilla Sky together we were all having dinner … he said, 'Yeah me and Nic, we're Scientologists."
But even then, there were rumors that trouble was looming, Llewellyn said.
"People had said that Tom was a Scientologist … but that it was Nicole Kidman who was sort of slowly taking him away from that," she claimed.
"I loved Nicole," she continued. "I thought she was so cool. I remember the reason why I thought she was very cool because in Scientology the roles are very traditional."
Kidman seemed to buck the trend, she said.
"When I got around them I noticed that she talked to him however she bloody wanted to and I just remembered thinking that's really cool," Llewellyn said. "When I saw Nicole Kidman do that it kind of inspired me."
Article continues below advertisement
Before long, however, there were cracks in their Scientology super couple façade. As they began to film Eyes Wide Shut in 2001, divorce rumors continued to surface — and then there was confirmation of a split. Inside the walls of Scientology, Llywelyn claims fellow church members speculated about the real reason for the breakup.
"I heard that a divorce was happening and someone told me that she was an SP a Suppressive Person and that Tom had to divorce her basically," Llewellyn alleged. "This came from his own team of people. So they can cry about that all they want, but that is what was said and that is what they were saying."
Cruise would later admit that Scientology played a role in his divorce from third wife Katie Holmes.
Reps for Cruise and Kidman did not respond to Radar's request for comment.
A rep for Scientology told Radar, "This is the latest in a long list of pathetic and bizarre claims in which Ms. Llywelyn seeks to avoid taking personal responsibility for her actions by blaming the Church and others. Any claim that she has been harassed by the Church is false, paranoid and delusional. Furthermore, Ms. Llywelyn has no knowledge of the Church today, having been expelled from the Church twelve years ago.The Church does not condone violence, believes in tolerance, does not interfere in the personal affairs of its parishioners and has a record that speaks for itself in helping countless people lead addiction-free lives."
Watch the video for more shocking claims about Cruise and Kidman's Scientology romance: