Exclusive
Escape From Scientology: Former Member Claims Church Made Her Life A Living Hell When She Quit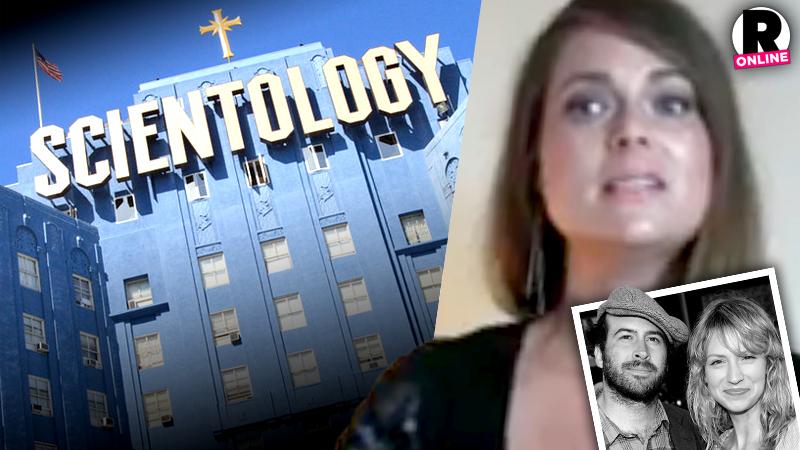 High-profile Scientologists continue to make waves by leaving the church — but that doesn't mean it's always easy. According to My Name Is Earl star Jason Lee's ex-wife, Carmen Llywelyn, her departure from the controversial organization triggered an onslaught of bizarre experiences and harassment that she believes are linked to the church. The former model and artist opened up to RadarOnline.com about her outrageous claims in a bombshell video interview.
Article continues below advertisement
Llywelyn previously told RadarOnline.com that Scientologists "harassed" her when she left the church upon her divorce from Lee in 2000, claiming it got "really messy." For the first time, she opened up on video about exactly what bizarre incidents she claims occurred.
"I always felt a little bit monitored by them," Llywelyn told RadarOnline.com. "When I went on the internet, I would see people try and talk to me on Twitter that would say really strange things." Llywelyn previously claimed that after criticizing Kirstie Alley on the social networking site, she received a series of prank phone calls.
A rep for the Church of Scientology told RadarOnline.com, "This is the latest in a long list of pathetic and bizarre claims in which Ms. Llywelyn seeks to avoid taking personal responsibility for her actions by blaming the Church and others. Any claim that she has been harassed by the Church is false, paranoid and delusional. Furthermore, Ms. Llywelyn has no knowledge of the Church today, having been expelled from the Church twelve years ago. The Church does not condone violence, believes in tolerance, does not interfere in the personal affairs of its parishioners and has a record that speaks for itself in helping countless people lead addiction-free lives."
Article continues below advertisement
But Llywelyn insists people she believes were church operatives made her life a living nightmare when she left.
"I would see a person sit outside my door," she claimed. "They would want me to see them. It was like a show."
Former Scientologist Marty Rathbun's wife Monique filed a lawsuit against Scientology over similar claims, and that case is ongoing in Texas.
"I thought if I didn't say anything bad about Scientology they'd let me go my own way," Llywelyn continued. "We'd just leave each other alone!"
But soon, she says, her career even began to take a hit as an agent, who had been set up with her via Scientology connections, began to ignore her calls.
"He wouldn't call me back," she claimed. "And I didn't know … if they got to him. If they were deleting my emails. If they were capable. All I knew was, I was trying to work and every time I tried, my agent, he wouldn't return my calls."
They eventually parted ways, and that relationship was just one of the many casualties that followed her decision to end her ties with Scientology.
Watch the shocking interview here: